The Window Source Offers Vinyl Siding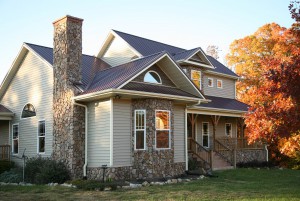 We are in the business of making your home look amazing. What better way to revitalize your home than with beautiful new siding? We'll make your home stand out and be the envy of the neighbors. Windows, patio doors, siding, and more; that's The Window Source!
The Benefits of Vinyl Siding
Vinyl siding is a cost effective way to renovate the exterior of your home, which is why twice as many people in the United States choose vinyl siding over other options. Here are more reasons to think vinyl:
Inexpensive compared to other exterior options
Little to no maintenance
Energy Efficient
Durable in almost any weather condition
We offer a variety of looks, styles, and colors.
Why Choose Siding From The Window Source?
When discussing the three key considerations when choosing vinyl siding, Fran Donegon of This Old House, writes "Proper installation is at least as important as product quality." Here at the Window Source we have more than 50 years of contracting experience. Regardless of the job, you can be confident we'll do it right the first time.
The Window Source Siding Projects