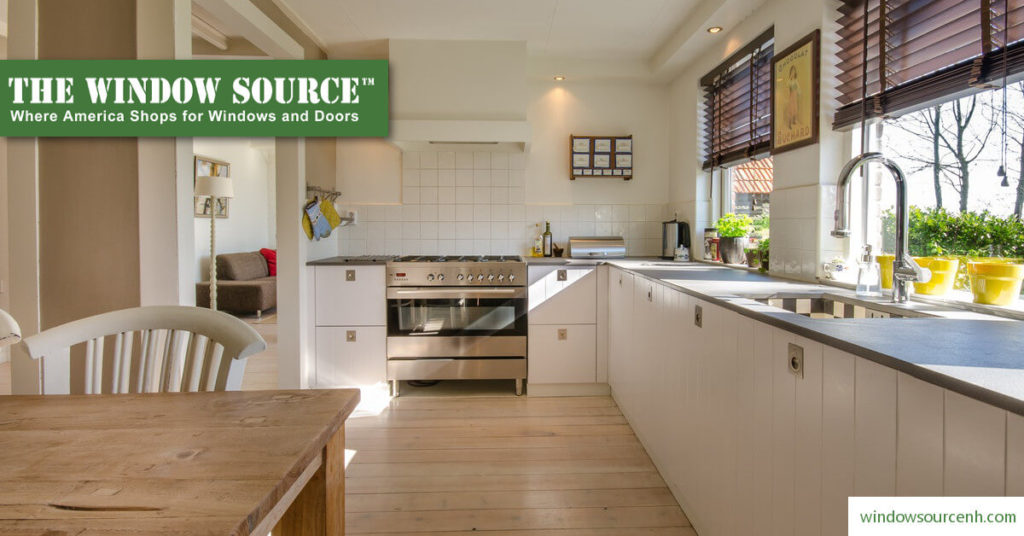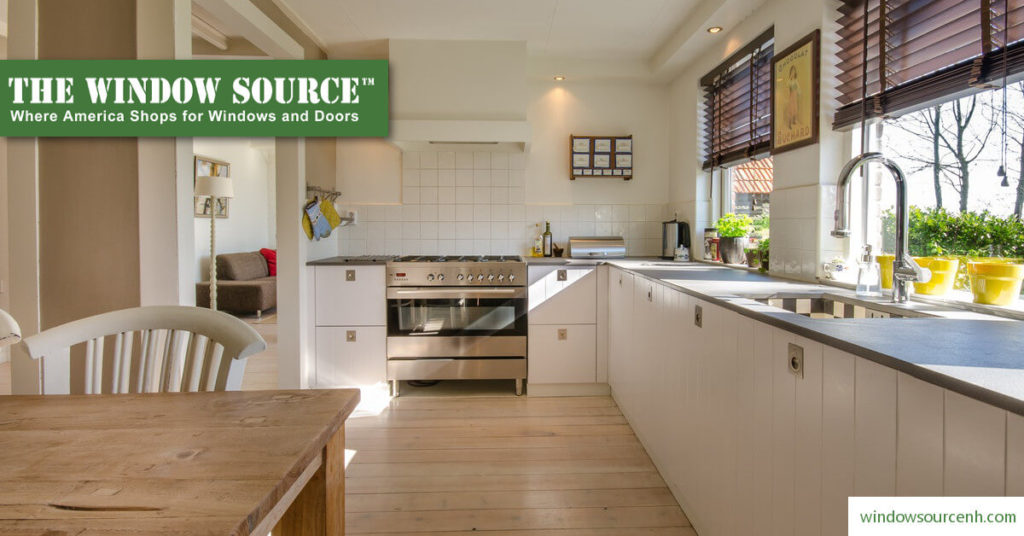 Are you considering updating your kitchen? There is nothing like new windows to liven up your kitchen. Installing new windows is a great investment too. You can expect up to an 85 percent return when you install new windows, according to CNBC. Replacing old windows can also improve the energy efficiency of your home—saving you money on home heating and cooling bills.
Here are some window ideas and inspiration for your dream kitchen design.
Outline a Gorgeous View with Casement Windows
Casement windows are hinged at the sides. They swing outwards, which provides a clear view to the outside. These windows are ideal for kitchens that overlook beautiful views. Casement windows open and close easily with just the turn of a handle, making them perfect for hard-to-reach areas like over the kitchen sink. Casement windows would look great right over a large apron sink.
Pair Double-Hung Windows with an Undermount Sink for a Modern Look
If you want to give your kitchen a modern, sleek look, consider pairing an under mount sink with double-hung windows. An under mount sink hangs underneath the counter. This creates a smooth line across your countertop, which gives your kitchen a minimalist, uncluttered appearance. Double-hung windows are a classic, simple window choice that works very well with this look. They can be raised from the top or bottom for ventilation. These windows are also very convenient to clean thanks to sashes that lean inwards. Both of these features make double-hung windows ideal for kitchens.
Make Your Kitchen Look Bigger With Awning Windows
Awning windows swing outward from the bottom. They are hinged at the top and glide open and closed easily with just the turn of a handle. If your kitchen is on the smaller side, an excellent way to add the illusion of height is to run a horizontal band of awning windows behind your countertop. Placing awning windows high on the wall right behind your countertop will make it look much bigger than it is. This is also an excellent way to add fresh air and light to a small, dark kitchen.
Connect Your Kitchen and Sunroom with Sliding Windows
If you have a sunroom right off your kitchen or you are thinking of adding one, then a great way to connect the two rooms is with sliding windows. Windows are not just for exterior walls. Placing a sliding window or two on an interior wall offers views into an adjoining sunroom and floods your kitchen with light. It will make it appear that your kitchen opens directly to the outdoors.
Horizontal sliding windows slide open either right or left. Since they open without protruding, they make an excellent choice for a kitchen that faces a sun room.
If you are thinking about updating your kitchen and you live in New Hampshire, Maine, or Massachusetts, then contact The Window Source! With over 50 years in the industry, experts at The Window Source can help you find the perfect windows for your kitchen.