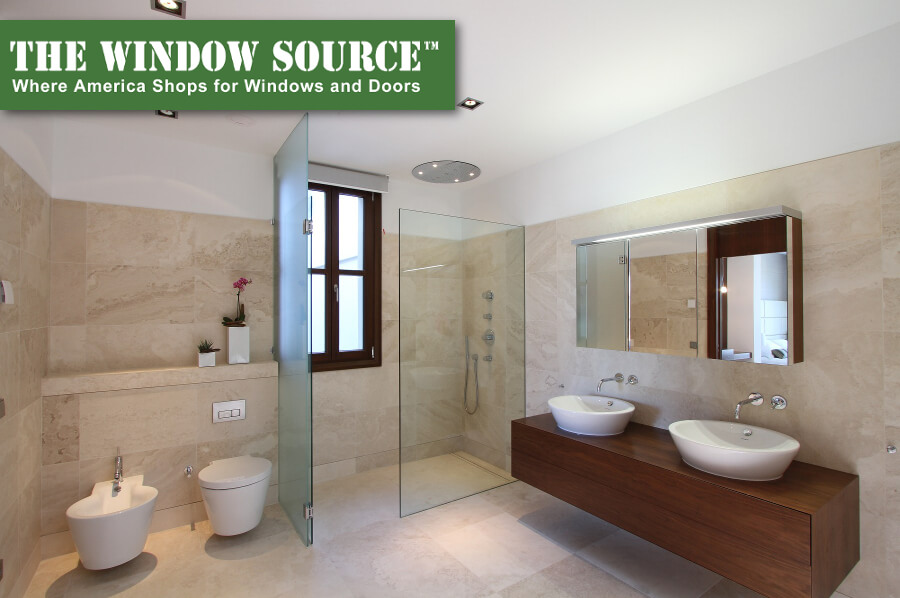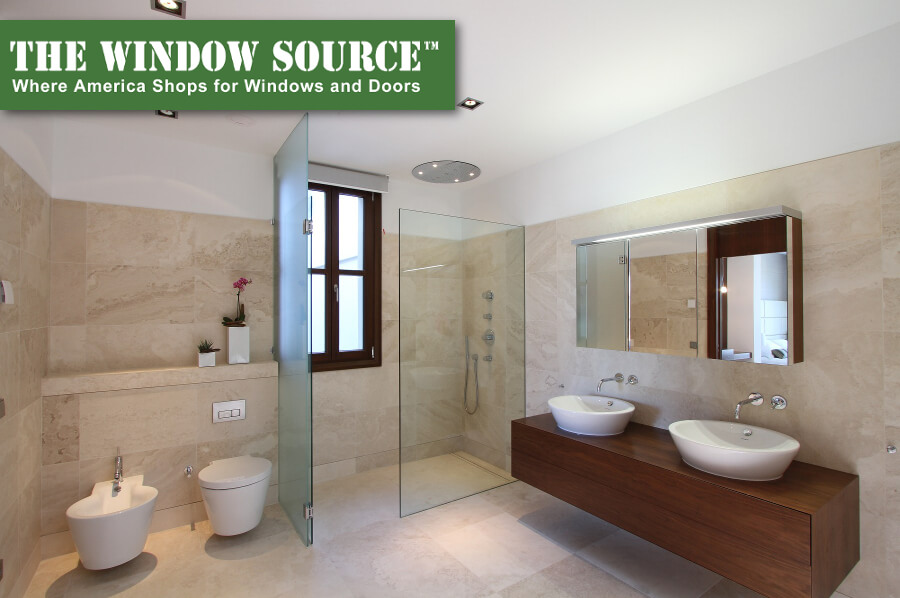 Modern bathrooms have clean lines, uncluttered counter spaces, and a variety of industrial materials. This type of design pairs well with the neutral color pallet and natural materials often found in a New England Home.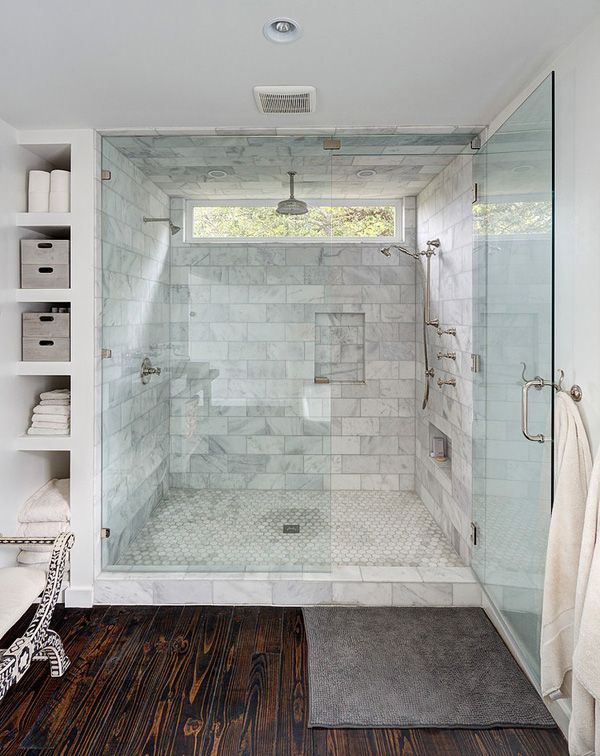 Modern bathrooms are well known for their clean lines. This bathroom used the shelving, shower, and window to create a crisp modern edge.
Modern bathrooms are perfect for minimalists that want a space to look nice and clean all the time. This is achieved by doing away with clutter and having well-organized spaces tucked out of the way for things like lotions and hair brushes.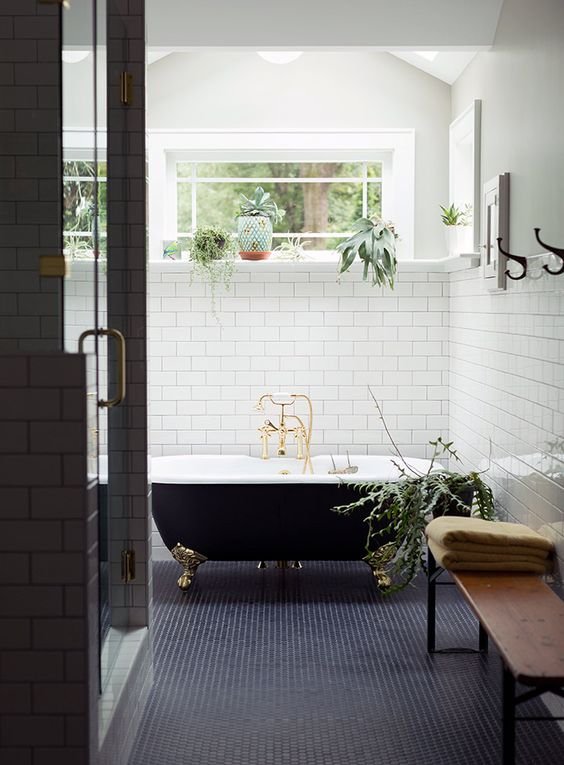 Modern design does not include ornate detail or decor but they can use contrast to create interest.  This black bathtub with golden fixtures creates drama against the white wall.
You won't find a lot of molding or cabinetry in modern bathrooms. Instead, you will find smooth surfaces and sharp clean lines. Modern bathrooms gachieve this using crisp tile patterns and recessed lighting.
Modern style depend on open space, even if it's just an illusion. Notice how this bathroom achieved an airy feeling by doing away with the shower curtain and creating a floating showerhead.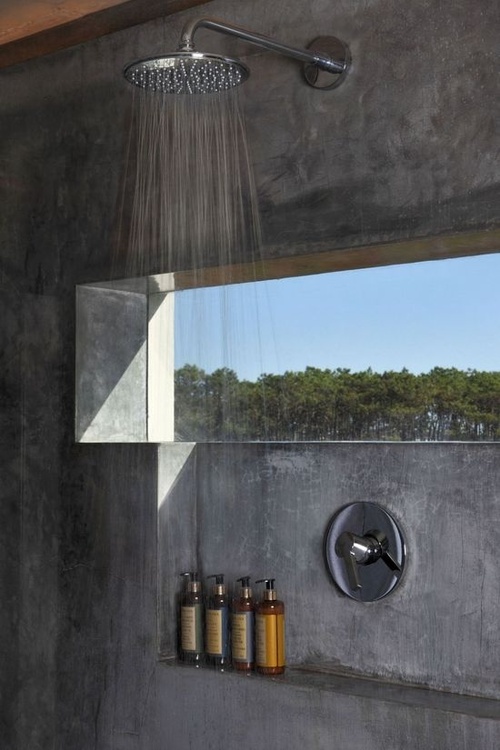 Geometry plays an important role in modern bathrooms. This bathroom creates synchronicity by repeating similar shapes in the wall, window, and recess of the shower.
What do you think about the crisp clean style of industrial bathrooms? Would you add one to your home?