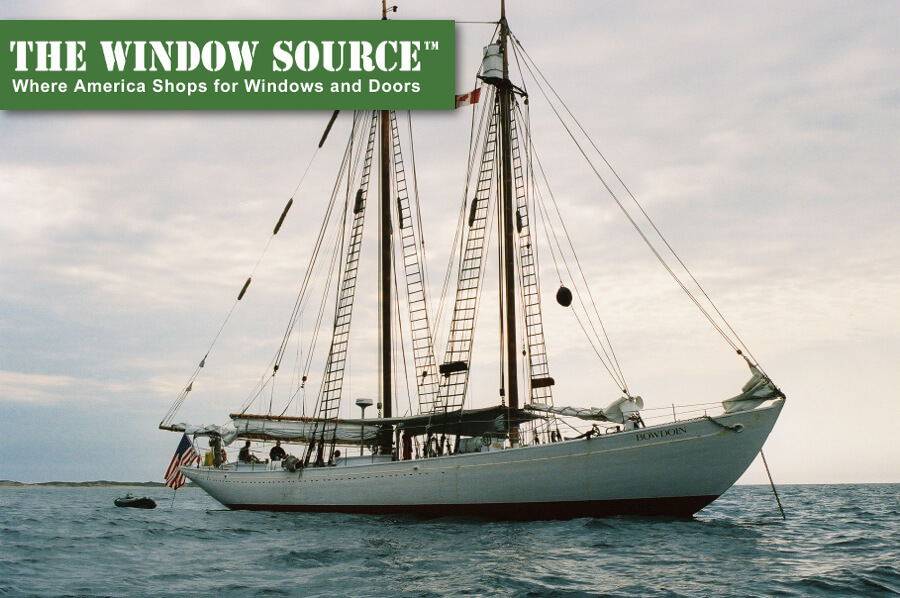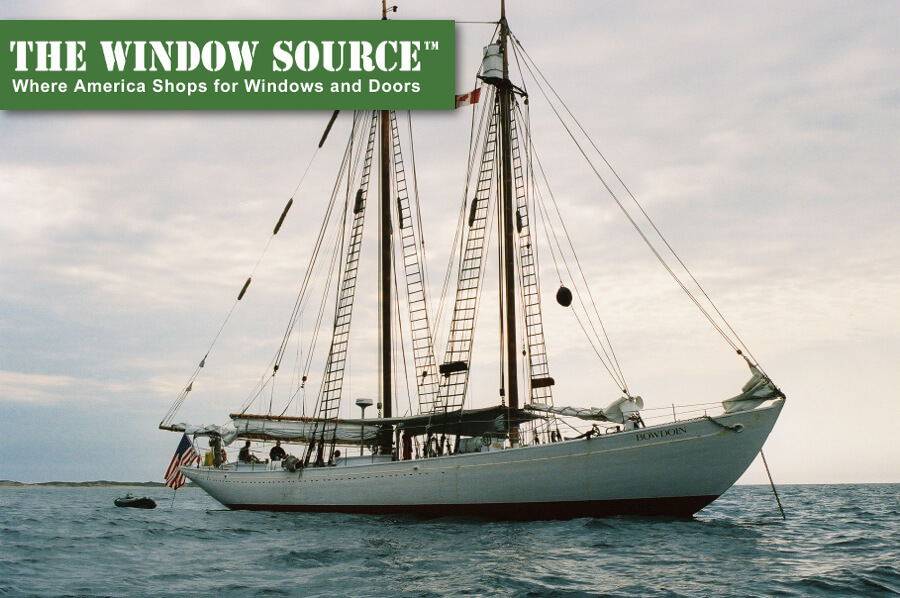 Have you decided to add Coastal Window Treatments to your home? Then you are going to love these nautical themed window accessories.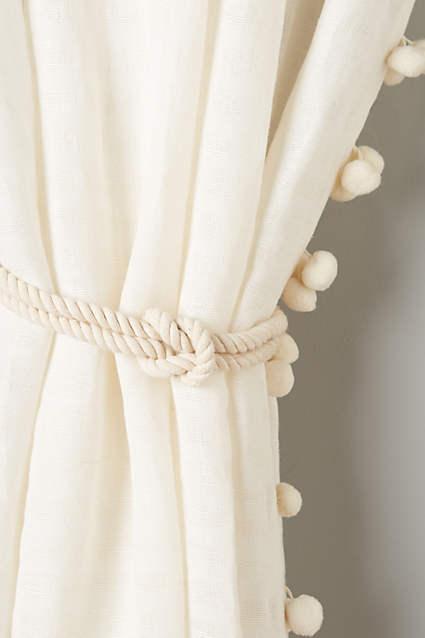 Curtain tiebacks are the most obvious way to add a touch of the sea to your window decor. You can make these subtle like the one above by using a small knot in a similar color to your curtains. This look adds an understated texture without detracting from the window treatment or window.
If you want to make a nautical curtain tie back stand out a little more, use a larger knot or a neutral but contrasting color to your curtains. These still blend nicely with the overall window treatment but they are more apparent to the eye.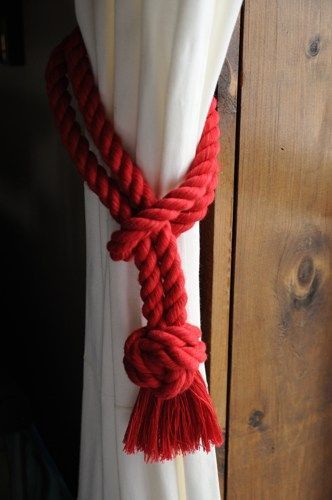 If you have a penchant for drama, consider adding a bold color to our window treatments. Not only will these tie back your curtains, they will also tie your room together if you were to coordinate this red rope with a matching red throw pillow or bold stripe. This accessory will become the focus of your window treatment, so try to keep all other accessories to a minimum.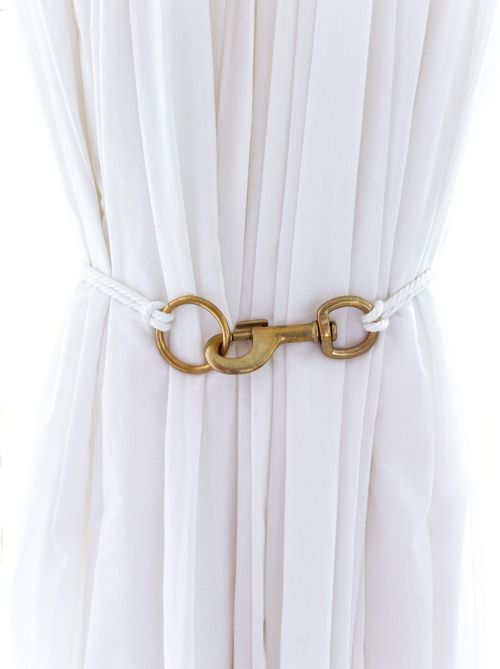 Alternatively, you can add a touch of modern to the nautical theme by using a natural rope and carabiner to secure your curtains. This touch of metal will be just the right amount of detail to not distract from the overall window treatment or blend into the curtain. Metals really do add polish.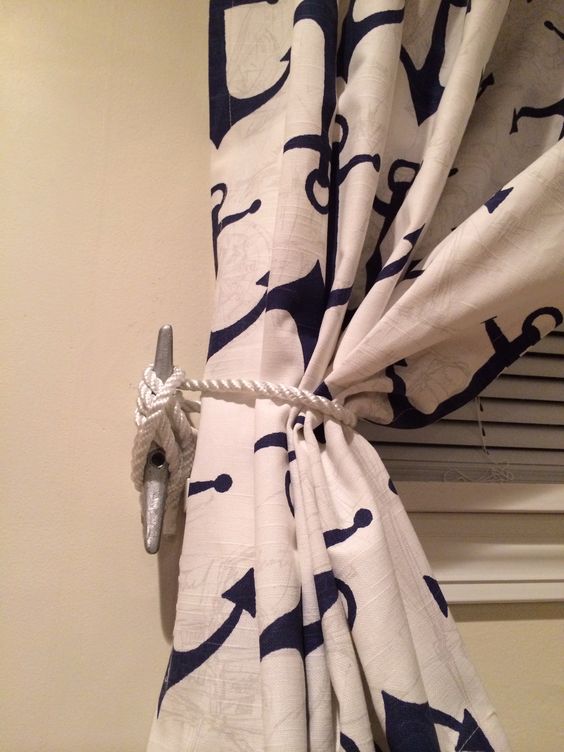 Regardless of what you choose, try to stick to natural fibers. Synthetics, like the one pictured above, will give off a tell-tale shininess that will distract from the small details and texture of your tiebacks.