Classic toys? Well loved red, blue and white comforter? Hints of nature as decor? It's time we list our favorite New England Styled Children's Rooms.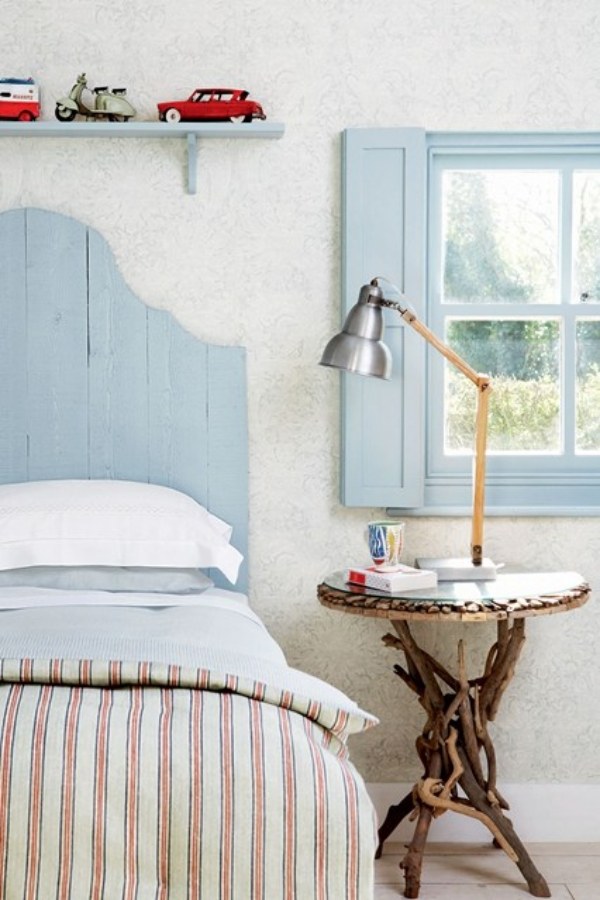 This room feels like you are walking into a well-worn piece of history. We love how this room's light textured wallpaper blends in with the faded comforter, cool blue shutters, and matching headboard. It creates a kind of softness to this space like that of a distant memory. New Englanders are known for having a pop of modern which is accomplished with the simple table lamp and crisp white sheets.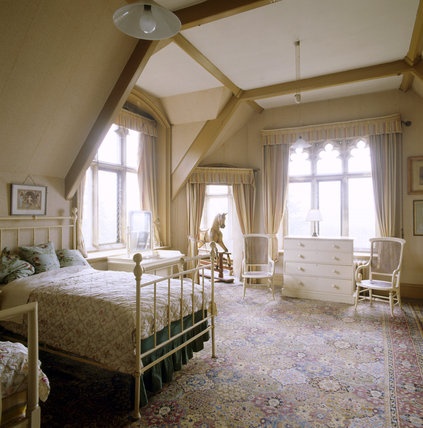 This luxurious room has all the makings of a dreamy children's room. The simple color pallet of cream and beige enhances the sunshine that is pouring in through the glorious windows while highlighting the unique architecture. The prints on the largePersiann rug and comforter add subtle texture that make the room feel inviting. While the vintage rocking horse and elegant drapery give the room a sense of whimsical luxury.
This eclectic room shows that you can add a fun twist to classic New England design elements by slightly altering the color palette. We love how they kept the classic concept of a beige and white patterned floor, but upped the saturation so that it could stand up against the vibrant hues of the room. Where we would normally find a classical navy bed frame, we instead find a fun turquoise alternative with matching comforter. They kept the natural fibers found in the freshly cut flowers and basket but ditched the red blanket for a pink one. What would probably be a cream and beige wall is transformed into pink stripes and it works because the playful paintings and creamy window treatments give an effortless airy feel to the whole design!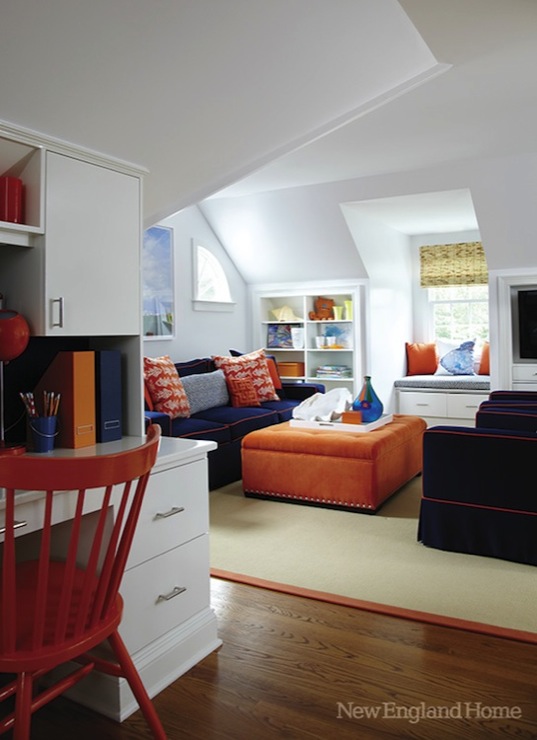 This sophisticated room is perfect for a studious teenager. The bright white found on the walls and desk give the whole room a sense of collegiate level crispness. The well placed (and unique) windows allow light rays to accentuate the unique architecture of this room. The bold furniture remains young with a deep orange and navy blue color palette and fish print throw pillows.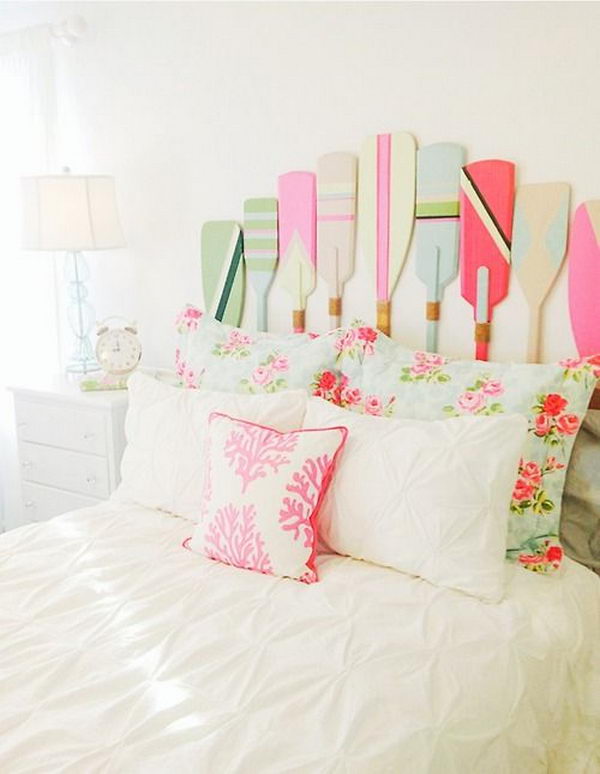 Something about this room tells us this girl's life is going swimmingly. Could it be the strength in having ores as a headboard? The grounded water element found in the coral printed pillow? The charm of the classic rose pillows? The textured comforter that tells us this girl knows luxury? Or the alarm clock which serves as a gentle reminder that this girl possesses some serious dedication? It's probably a combination of everything.