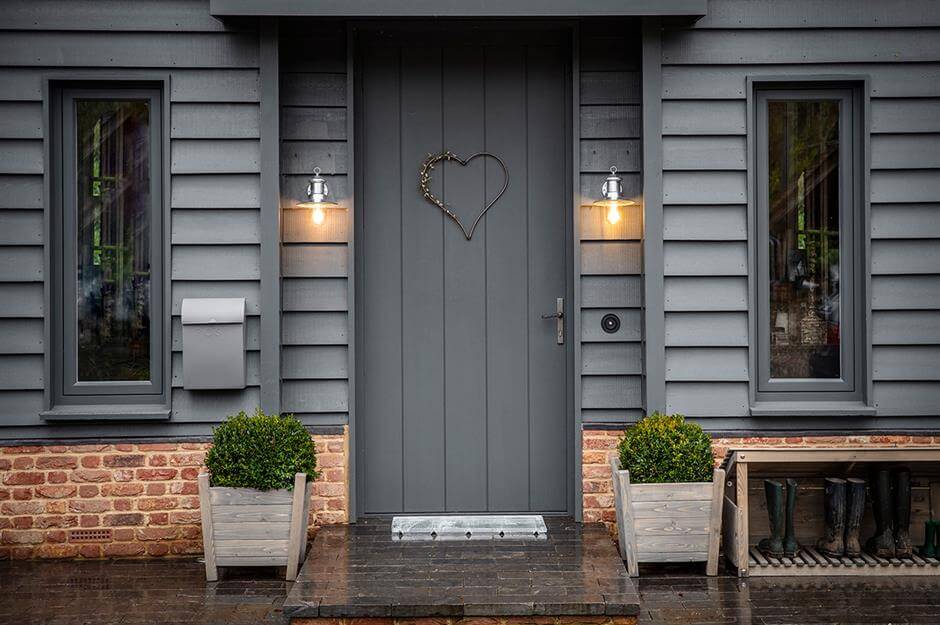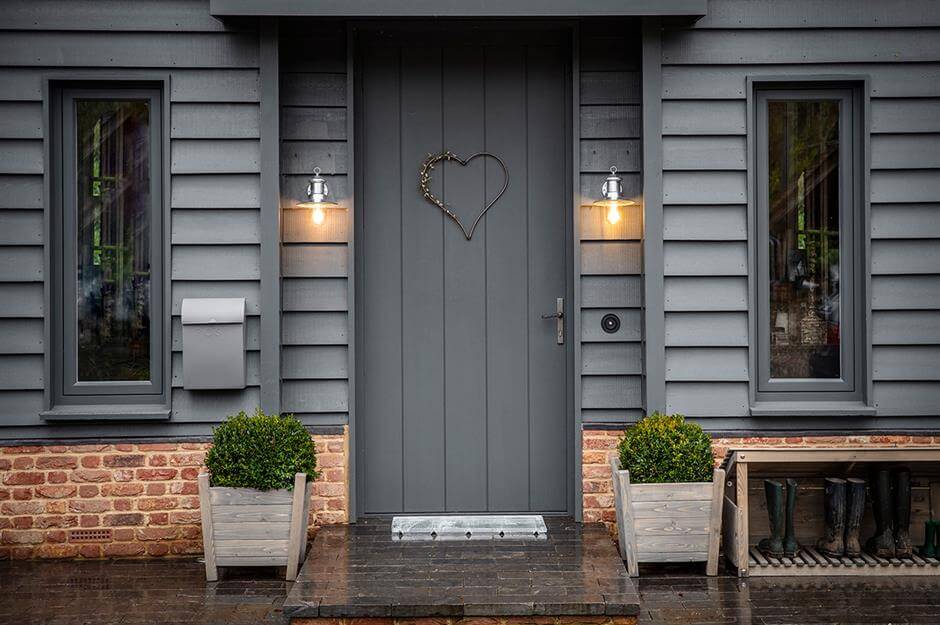 As we enter the holiday season, there's a lot we can be thankful for, family and friends chief amongst them. And as we enter the festivities over the next few weeks, we'll likely be hosting those family and friends at our homes. And what's the first thing they'll see when they get to your house? Your front door. The entry to your home leaves a first impression on guests, even if you don't think about it. Make sure it's a good one.
Visuals
There's no getting around it: a slick, freshly painted, newer door will always be preferable to a door that's broken, cracked, chipping paint, and generally wearing down with age. A spiffy new door sends a message to visitors of your home. Appearances do matter when it comes to your home, and a brand new door will ensure you're putting your best foot forward from the word "go."
Security
We can talk a lot about form, but function should always be the ultimate factor for your front door, the ultimate purpose of which is to act as a barrier between your home and the outside. Weather, noise, wild animals, and would-be intruders will not be properly deterred by a flimsy door that's buckling under the weight of its years. A newly installed, modern door treated and designed to maximize its effectiveness against the elements and outside forces.
Fiberglass doors are an extremely popular choice for those looking for a balance between visuals and security. They mimic the look of the picturesque wooden doors so many of us grew up with, while keeping a sturdy, secure frame to function to the best of a doors ability. They don't degrade overtime, are resistant to fires, and require a low level of maintenance overall.
Increase Your Home's Value
Any home improvement job will undoubtedly serve to boost your home's value on the market. Being the proverbial "face" of your home, an entry door replacement serves as a significant way to boost your home's curb appeal and, ultimately, its value.
Need a window replaced this fall? Call the professionals at The Window Source! We're New England's window company, proud to serve homeowners in Maine, Massachusetts, and New Hampshire! Call us today and see why our customers rate us so highly!