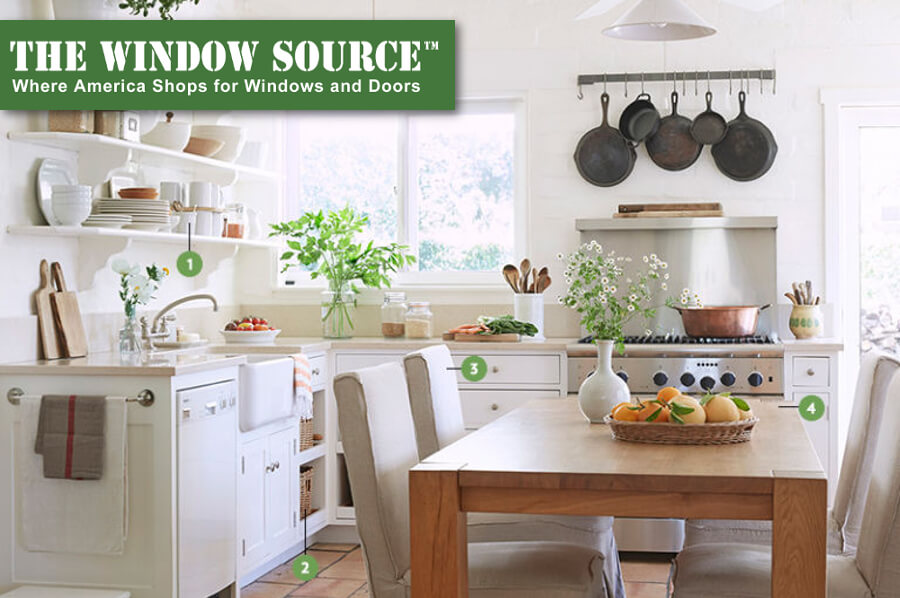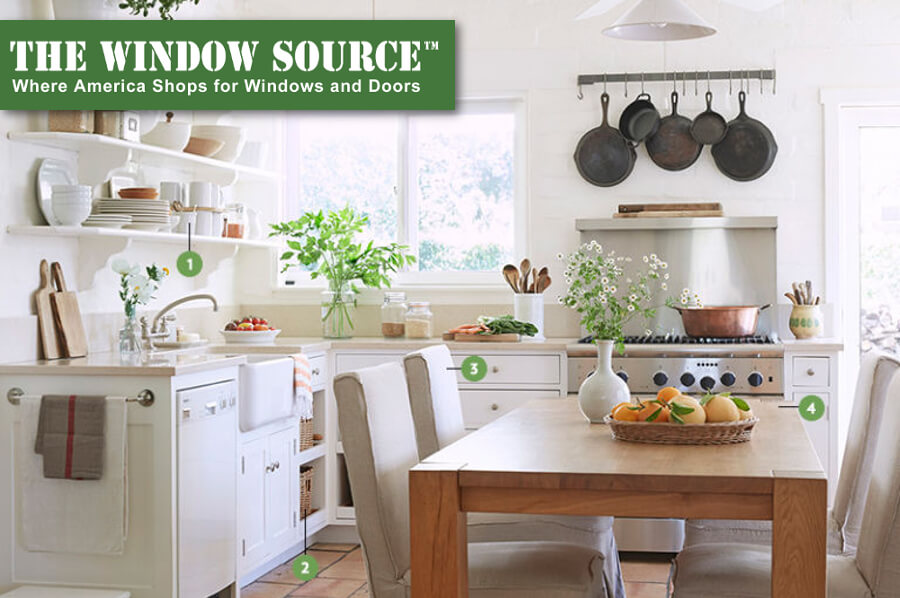 The amazing thing about a white kitchen is that it is timeless. If you've ever painted your kitchen a fad color (ahem..greens, yellows and oranges from the 70's) you know exactly what we are talking about. The big issue people run into with white kitchens is that they can sometimes feel cold and sterile instead of warm and inviting. Here are some of our favorite attributes of a modern white kitchen that isn't skimping on the charm.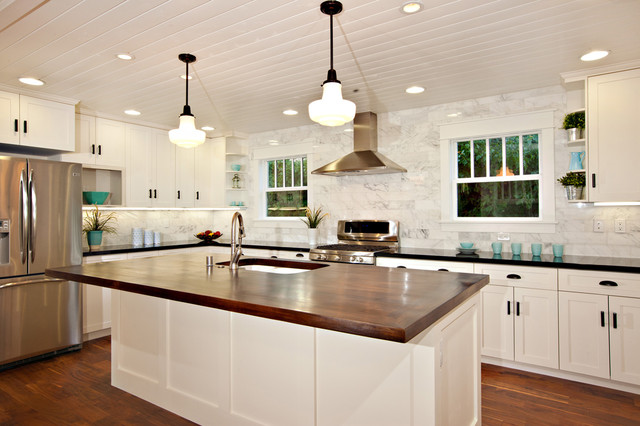 Wood and other natural fibers provide warmth and texture while accentuating the white kitchen instead of overpowering it. Wood can be used on the floor, countertops, natural beams, cabinetry or even accessories like spoons or cutting boards. We love how this home added wood to the island while keeping modern black countertops everywhere else. It keeps the space inviting yet modern.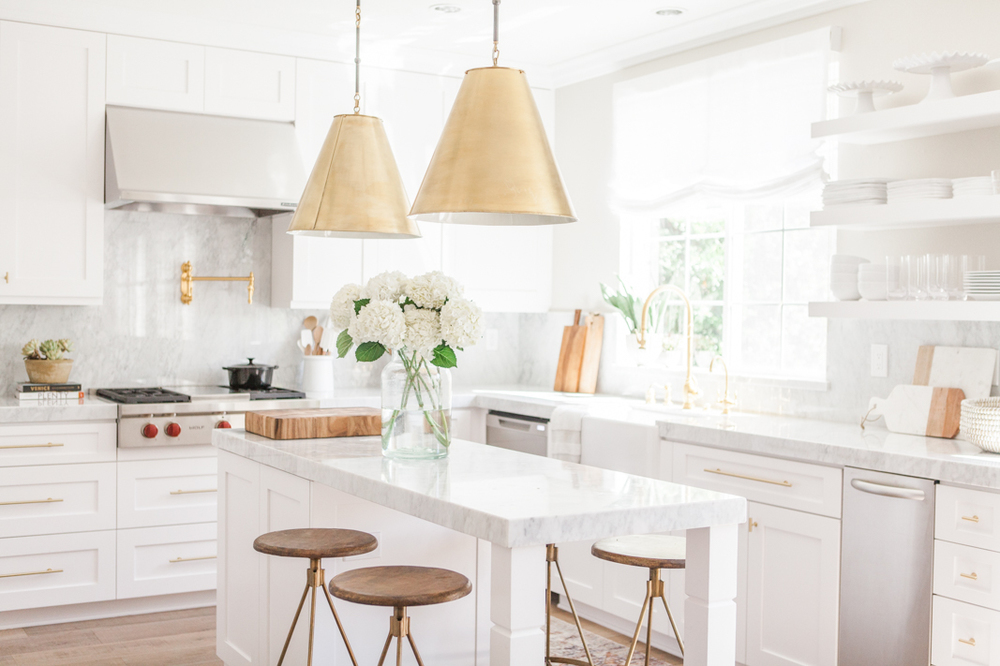 Metallics are actually considered a neutral and for good reason. They can be added to a white kitchen without overtaking the space. We love adding warm metallics, such as gold or bronze, to add some sparkle. Notice in the kitchen above the many gold accents aren't overwhelming. Light fixtures, cabinetry hardware, faucets, even pots & pans or tea kettles can benefit from the Midas touch without being distracting.
Open shelving is an easy way to prevent a white kitchen from looking too sterile. Instead, this storage system gives a welcoming help-yourself feel. You can even bump up the coziness by adding a few wooden or metallic pieces to your display. Bonus, open shelves are all extremely easy to install.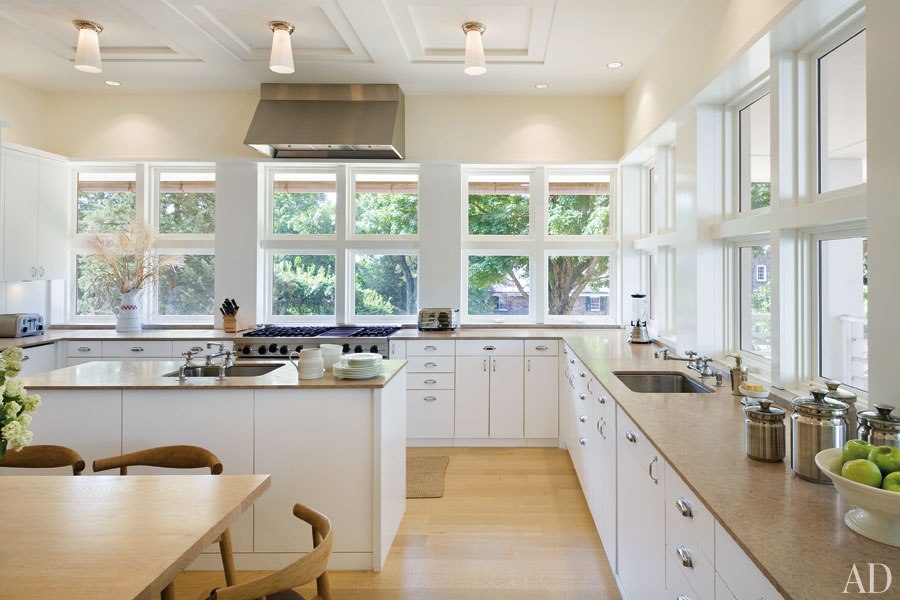 You may have already guessed the crucial component all of these modern yet cozy spaces have in common. Just scroll back and take a look. They all have nice big windows that let sunlight pour into the kitchen. Seriously, white rooms filled with light give a heaven-like feeling.  There can be some drawbacks with big kitchen windows, especially if those windows are older and let in drafts or air leaks (learn how to check for that here) which can literally take the warmth right out of your kitchen. However, with the right energy efficient windows, you can have all of the charming sunlight without the outdoor temperature having an effect on your space. To learn more about our replacement window products or to add new windows to your existing kitchen click here.