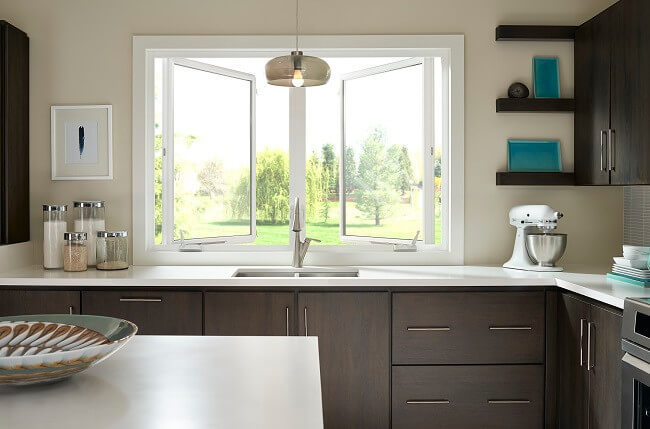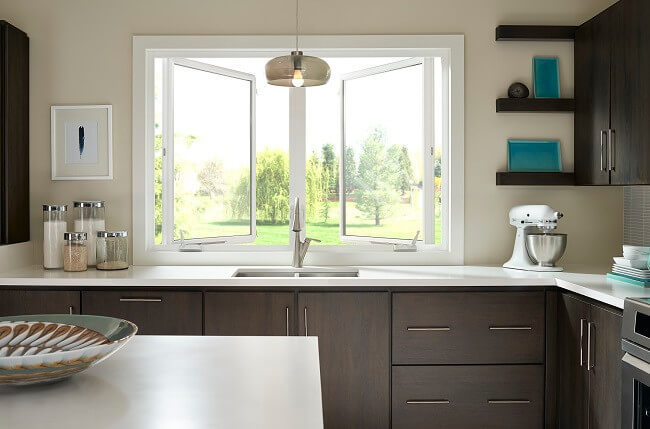 Casement windows, also referred to as crank out windows, are an increasingly popular choice for homeowners in the Haverhill area. They operate, unsurprisingly, on a crank system that lets you close or open them as little or as much as you like. You may be happy with your old windows, but there's a lot that casement windows have to offer to a Haverhill homeowner. Here's what you need to know:
Energy Efficiency
One of the most common ways for a home to lose out on heating or cooling is for the air to escape through a faulty window. This can cost you to the tune of hundreds of dollars annually if you don't get on top of it, and it can be a hard issue to diagnose. Casement windows, due to their intuitive design based on a sash with heavy-duty hinges. Because of the inherent mechanics of the window itself, it's extremely hard for air to escape through them, even when they're older and bogged down with age. If you want to save money on your HVAC bills, casement windows may be your best option in the long haul.
Ease of Use
We all have that one window in our home that is a real pain in the neck to open. Maybe it's above the kitchen sink, maybe it's just above what our height will allow, it's just positioned too awkwardly to easily slide open. A casement window is easy to open no matter where it may be, so long as the crank handle is within arm's reach, you have control over your window. By the same logic, they're also ideal for seniors. As we get older, it's a hard reality that we lose some of our strength. Certain things are harder than they used to be, including lifting a traditional window to open it. The crank system of a casement window allows seniors to easily open and close windows for some fresh air without having to worry about any difficulties.
Aesthetic
Windows are, have been, and always will be an integral part of the aesthetics of your home. It's not like HVAC or plumbing replacement; there is always going to be the element of your home's curb appeal. Casement windows, particularly double casement windows, are among the most visually appealing. They provide a sense of style and modernity that bay windows and standard windows just can't compare to. The more minimalist take that casement windows offer is always going to find favor with homeowners in Haverhill and the surrounding area.
Need help with your window replacement? Call the professionals at The Window Source! We're New England's window company, proud to serve homeowners in Maine, Massachusetts, and New Hampshire! Call us today and see why our customers rate us so highly!