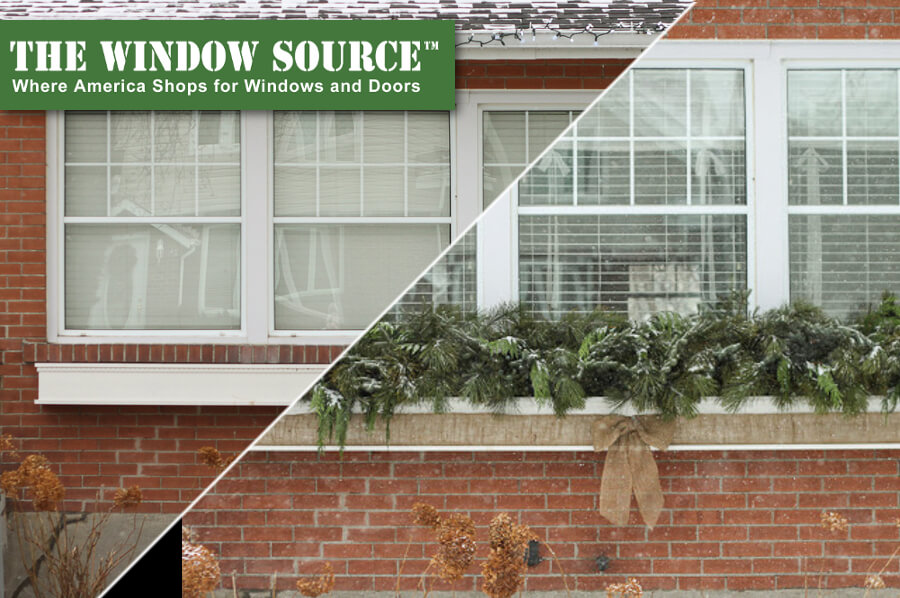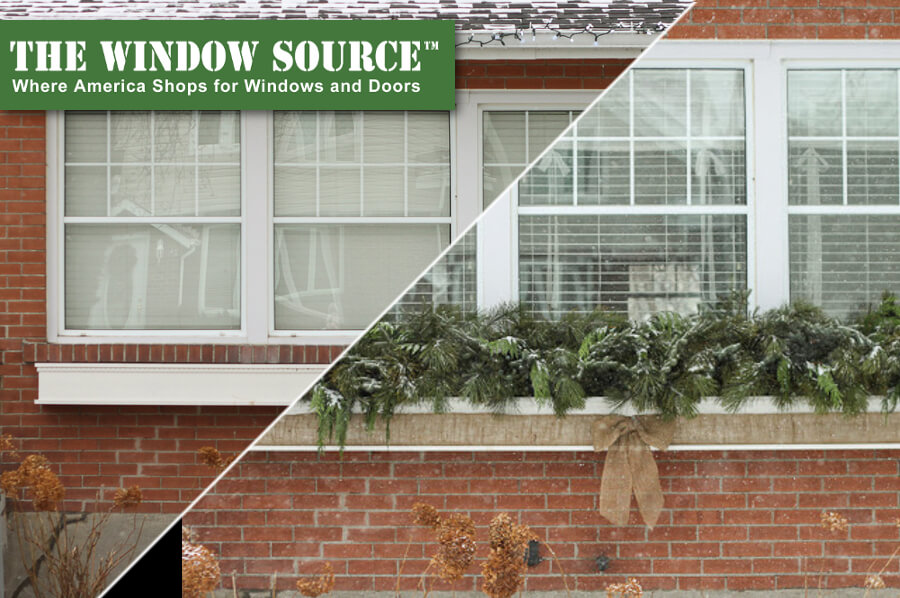 Winter is often a time for sad window boxes, but it doesn't have to be! With the right plants, winter window boxes are an easy way to add color and texture to your home and boost your curb appeal. These boxes can be filled with slow-growing evergreens, such as Juniper, Spruce, Boxwood and False Cypress. These plants offer a range of textures and come in a variety of silvers, blues, golds, and yell0w-green colors. To complete your window boxes add pine cones, winter berries, ivy or heathers then decorate with simple ornaments or burlap to give a festive holiday feeling. Here are a few inspirational window boxes: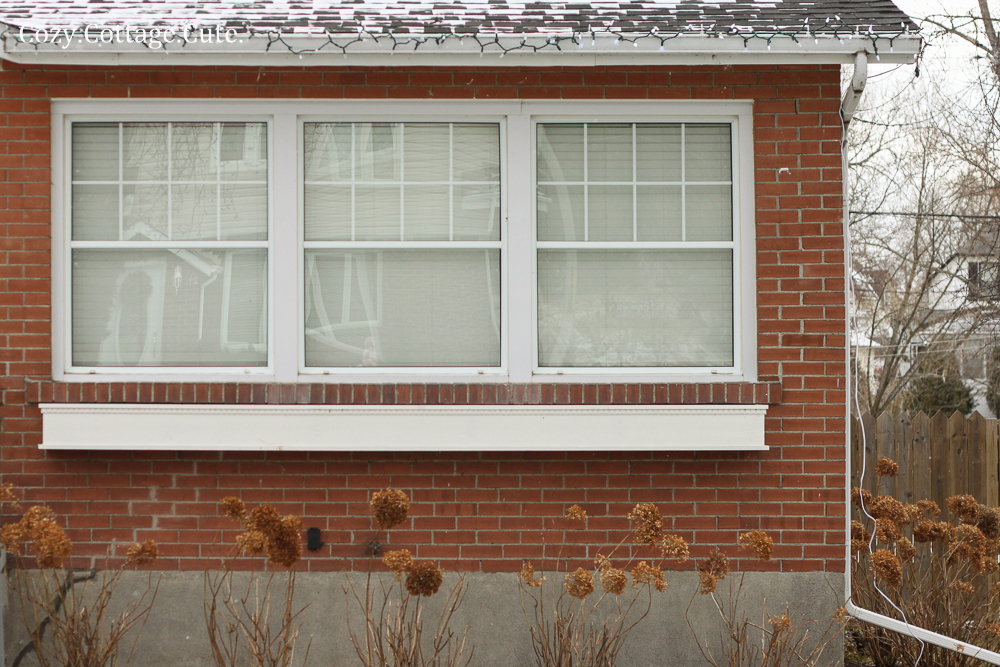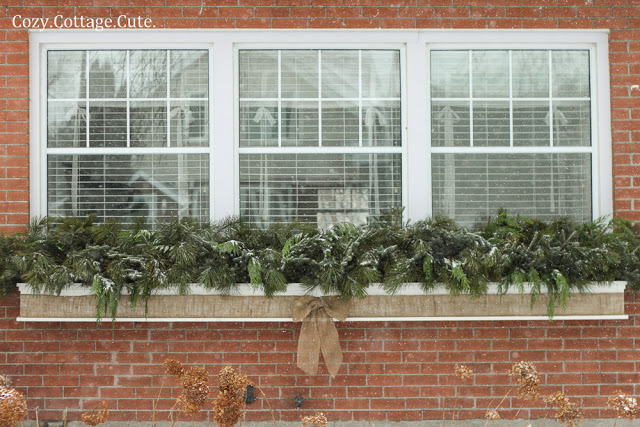 Cozy Cottage Cute transformed the exterior of her home using pine, fir, and cedar branches that are accented with burlap garland. The dry Hydrangeas peeking up from the bottom of the image are exactly why window boxes are so effective.  We are all craving greenery during the dreary winter weather! While we love the simplicity of this look, this could also serve as the base of a more in-depth window box. Full DIY instructions can be found here.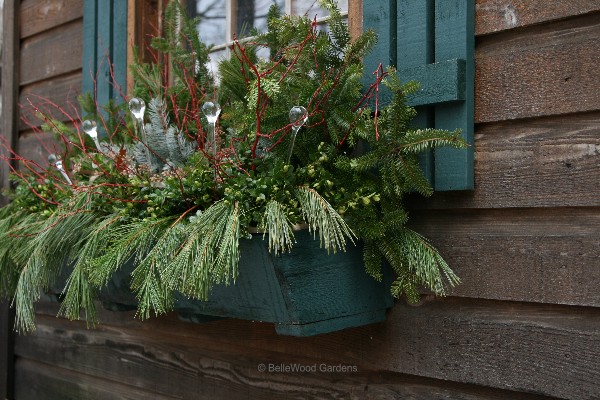 Adding something simple like glass ornaments among the evergreen branches in a winter window box creates a subtle charm that compliments the whimsical texture of the greenery. We love how the natural reddish-brown stems stand out against the blue and green hues of the shutters and siding.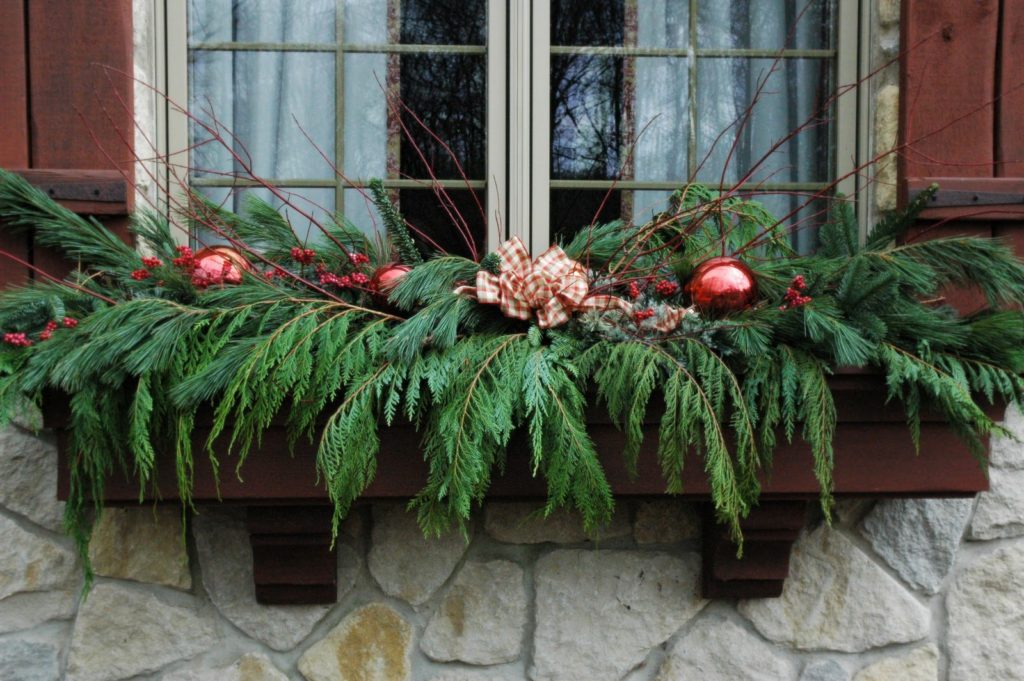 Adding traditional red ornaments among the evergreen branches creates a festive contrast to your window boxes. This was a great design choice for the maroon shutters and window boxes and works nicely with the stones on the house.
We hope your winter windows are filled with greenery and holiday cheer!
Happy Holidays, everyone!
– Your Friendly Window Team