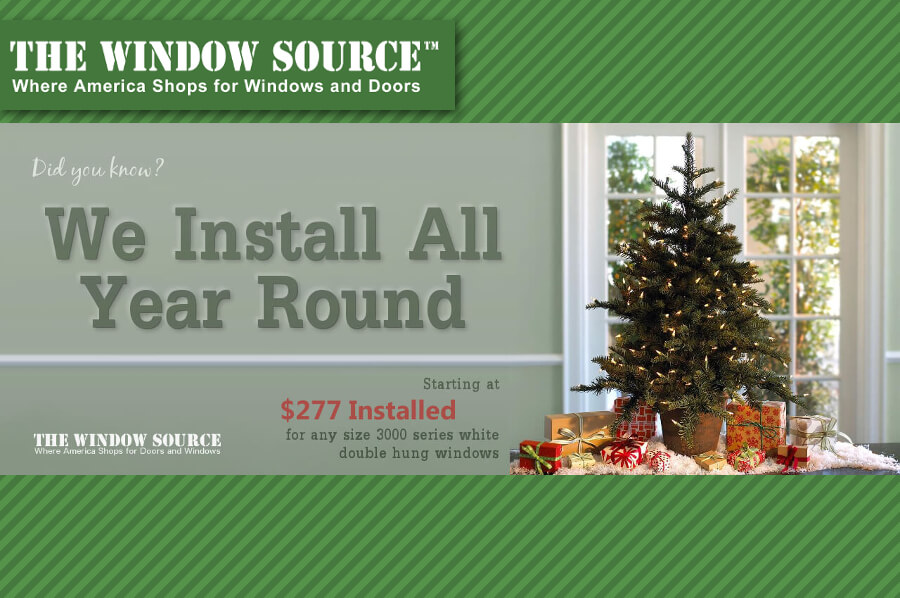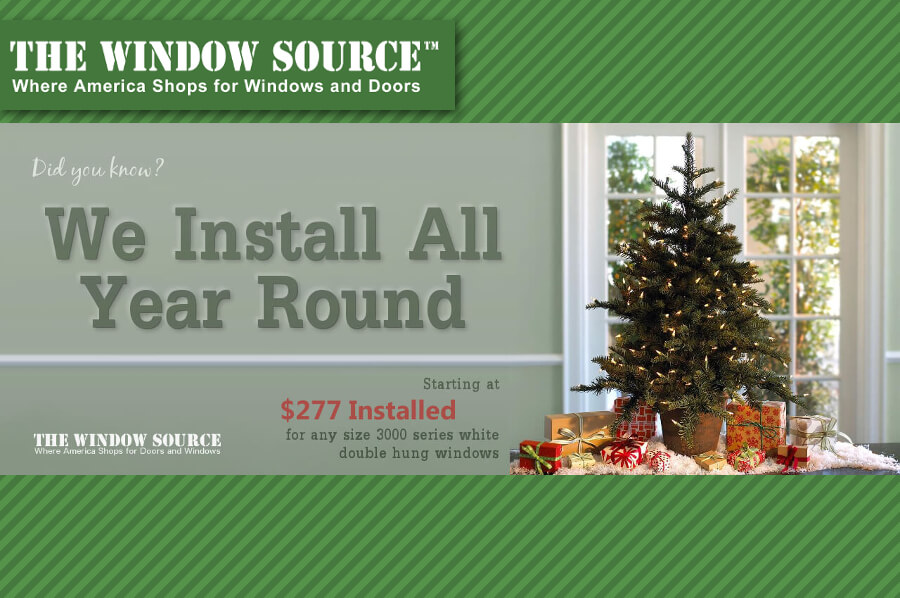 Winter is often the time that you really notice that your windows are in need of TLC. Drafts begin to come in, heat loss becomes apparent, and signs of aging or rot begin to show. With all of that information, many homeowners believe that they need to hold out until warmer months to get their windows replaced but we are here to let you know there is no reason to suffer through the winter with faulty windows. In fact, now is the perfect time to get them replaced and start reaping the rewards on your electricity bill. Here are some things you should know about having your windows replaced in the winter:
Fact 1: The opening of your window will only be exposed to the elements for the smallest amount of time possible. This allows us to take out your old window, clean up the opening and perform alterations like replacing rotten wood, then placing, leveling and securing your new replacement window.  Our process moves quickly because all of our products are prepared for installation ahead of time.
Fact 2: When replacing multiple windows, we install them one at a time to reduce heat loss in your home. Your comfort and electricity bill are always on our mind!
Fact 3: All of our windows are Energy Star® compliant. The window glass is treated with an invisible Low-E coating that has been proven to reduce energy consumption, decrease fading of fabrics, and increase the comfort of your home.
Fact 4: We guarantee 100% customer satisfaction by giving you great windows at a low price with experienced technicians that respect your home and take the time to clean-up after they've finished your installation. All of our installations come with a transferable lifetime warranty to ensure that you are happy with the product.
Fact 5: We offer factory direct pricing and instant financing options on all window purchases and installation costs. Click here for more information on our financing services.
Don't suffer through faulty old windows this winter! We're ready for you year-round. Contact us now to get your energy efficient windows installed.