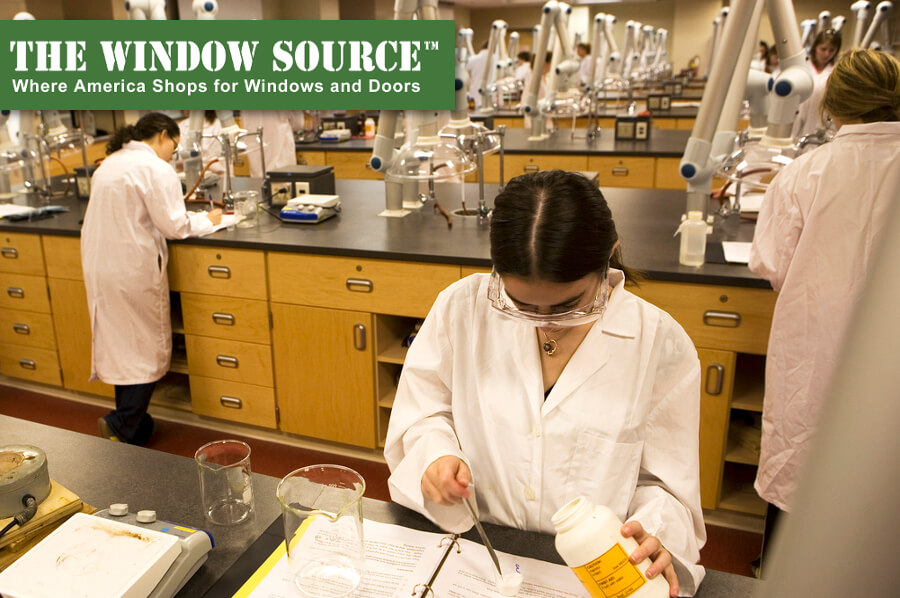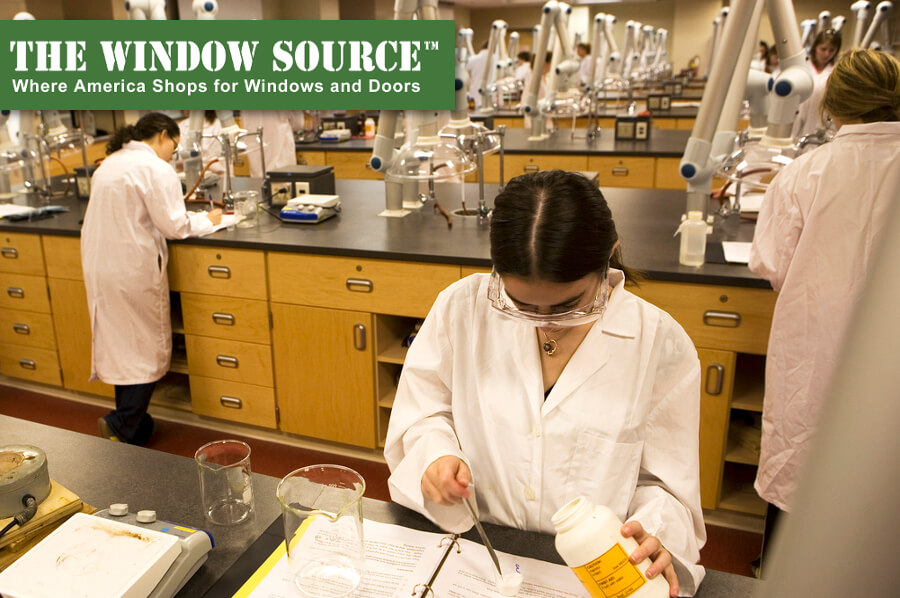 Windows lose more heat per square foot in the winter and gain more heat in summer than any other surface in our home. It is estimated that the energy used to offset unwanted heat losses and gains cost the United States $20 billion a year! That is a quarter of all energy used to heat and cool a space in the U.S.A. Windows have four main ways to transfer heat and light. By properly understanding the science of heat loss and gain we can minimize the cost of heating, cooling, and lighting your home.
Infrared Radiation
Infrared radiation is the movement of the sun's heat in the molecules of your window creating a rise in temperature that accounts for 2/3 of the energy lost from a standard window. This process requires a direct line of sight, like when you stand by a window in the summer and feel warm, then block the sun with a curtain and experience a decrease in heat. Infared radation heats the space excessively and can take a toll on your air conditioning cost during the summer. Our Low-E glazing will prevent infrared radiation from entering your home.
Conduction
Conduction is the direct transfer of heat through the solid material window. This occurs from the inside of your home to the outside during the colder months and vise versa during the warmer months. The composition of your window will determine how quickly conduction is able to take place. Our double-insulated glass, warm edge spacer systems, and multi-chambered vinyl frames will all slow down the conduction of heat through your windows.
Convection
Convection is the transfer of heat based on the movement of gasses or liquid. You've heard that hot air rises and cool air sinks? Well, in the case of windows, convection is the circulatory draft caused when a cold window meets the warm air inside of your home. This process creates a cool draft throughout the house when air releases its heat to the cooler glass and sinks towards the floor. Our "Enviro-sealed" gas filled dual and triple pane window designs will shield your home from convection loss.
Air Infiltration
Air infiltration is also referred to as air leakage. This is simply the unintentional outside air coming into a building usually through gaps around the weather-stripping of your window. This is the second biggest contributor to heat loss from existing windows, especially if you have old or poorly installed windows. Our fusion-welded sashes and mainframes will significantly reduce the toll air leakage are taking on your comfort and electricity bill.
Properly designed and installed windows can save homeowners up to $5,000 a year in energy costs according to Sarma Pisupati, Associate Professor of Energy and Mineral Engineering at Penn State University. Are you interested in optimizing your window efficiency and lowering your electric bills? Check out our wide range of energy efficient windows and instant financing application.