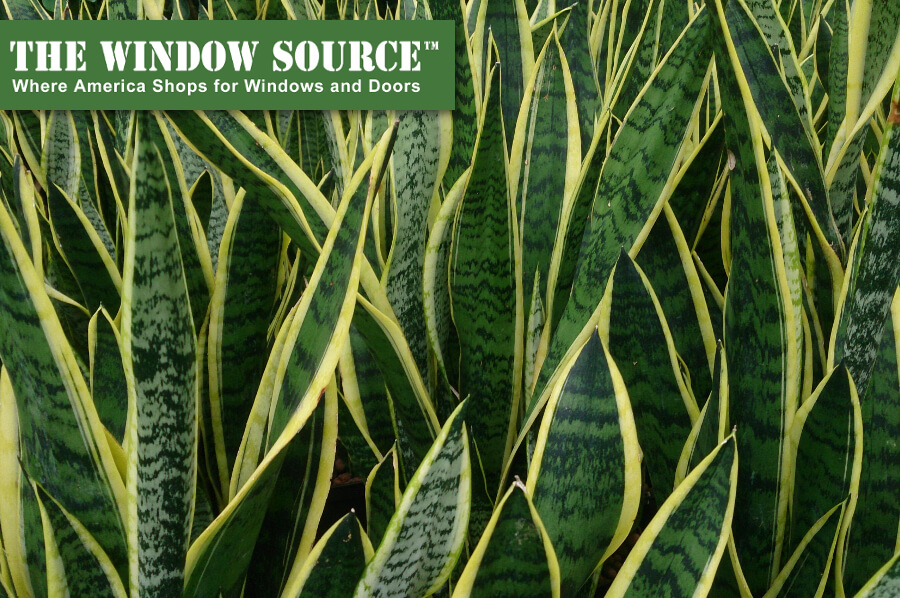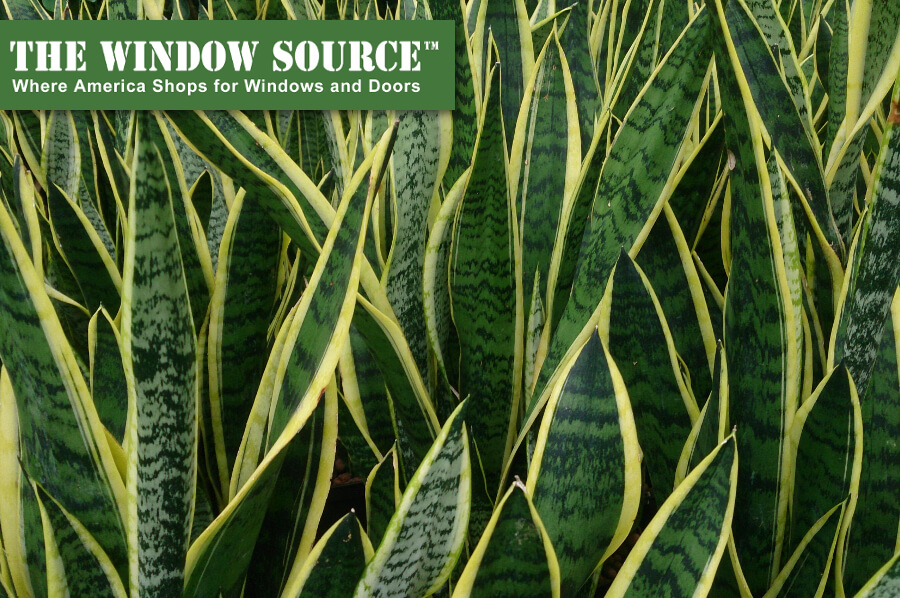 House plants are the epitome of functional design. They create a more relaxing environment by adding a "living" element to design while simultaneously purifying the air and literally breathing life into a room. House plants play an especially important role during the winter months when we don't tend to ventilate our house as often as we should be. NASA recommends having 1 plant per 100 square feet in your home for optimal air quality. Here are some of our favorites.
Types of House Plants for Air Purification
Aloe
Aloe is a sun-loving succulent that is most well known for the gel inside of its leaves. Aloe vera gel is commonly used to soothe sunburns or cuts. What many people don't know is that the aloe plant is an air quality monitor that is excellent at filtering pollutants commonly found in cleaning products. When Aloe is overwhelmed with harmful chemicals in the air, the plants' leaves will display brown spots.
Snake Plant
Snake plant, or Mother-in-law's tongue, doesn't need much light or water to survive and is one of the best plants at filtering out formaldehyde. Formaldehyde is a chemical that is commonly found in cleaning products, toilet paper, tissue and other personal care products. Snake plants are a great addition for any room that could use an oxygen boost but work extremely well in a bedroom or bathroom with low light and humid conditions. You will have to take special precautions to avoid overwatering especially in low lights where the roots will rot and the leaves will swell. Always err on the side of less water for snake plants.
Spider Plant
Spider plants, also known as airplane plants, are one of the most common houseplants because they are easy to care for, safe for pets, and one of the best air purifying plants. Spider plants are highly adaptable but they love bright indirect sunlight. Spider plants filter a host of indoor pollutants including benzene, formaldehyde, carbon monoxide and xylene.
Golden Pothos
Golden pothos is a fast-growing vine that looks great in hanging baskets. Golden pothos is well known for its ability to clear Formaldehyde from the air, loves bright indirect light and doesn't need much water. Note, this plant is poisonous and should be kept away from small children and pets.
Red-Edged Dracaena
The red edges of a dracaena add a pop of color to the room and are capable of growing 15 feet tall. Dracaena is best at removing xylene, trichloroethylene, and formaldehyde which are pollutants introduced through lacquers, varnishes, and gasoline. Consider adding this plant to a room with high ceilings and moderate sunlight.
Go Get One Today
Don't just read about the benefits, go get a house plant today! Whether you live in a large home or a small apartment, a house plant will make a positive difference for you. Try Home Depot or Lowes for good deals!