'Tis the Season! Today we are bringing you a few ways to decorate your windows for the holidays!
1. Furnish Burnish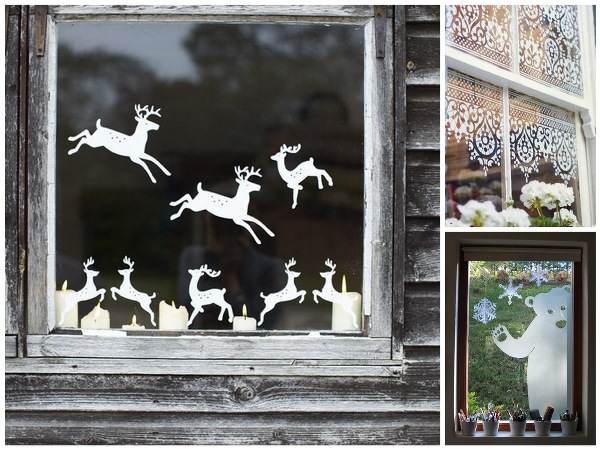 Here's a list of great ways to decorate your windows for the holiday season. The reindeer cutouts got our attention because this particular decoration can become a great family activity for toddlers and children alike! Take a look at the site for a full description.
Furnish Burnish: http://www.furnishburnish.com/decorating/6-tips-to-decorate-windows-for-christmas/
2. Window Wreaths

Have you thought about hanging wreaths in your window this year? No?! Well consider that this simple decoration can make a house festive in a quick morning's worth of work. If this doesn't scream New England Holidays we don't know what does.
Hub Pages: http://hubpages.com/living/Home-Decor-Ideas-Wreath-on-Windows#
3. Cookie Cutters & Hanging Decor

Our next idea comes from Ikea. A simple, elegant solution to holiday window decor can be found in temporarily repurposing cookie cutters. Great idea, right? While you're at it who knows, maybe you'll be inspired to make a batch or two for the whole family.
Ikea: http://www.ikea.com/us/en/ideas/201622_idip23a/
Happy Holidays, everyone!