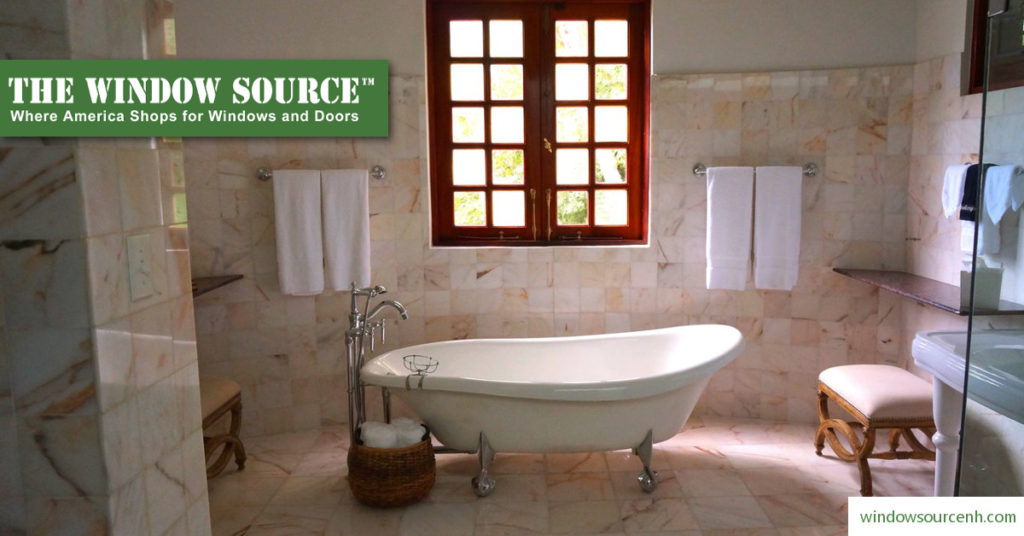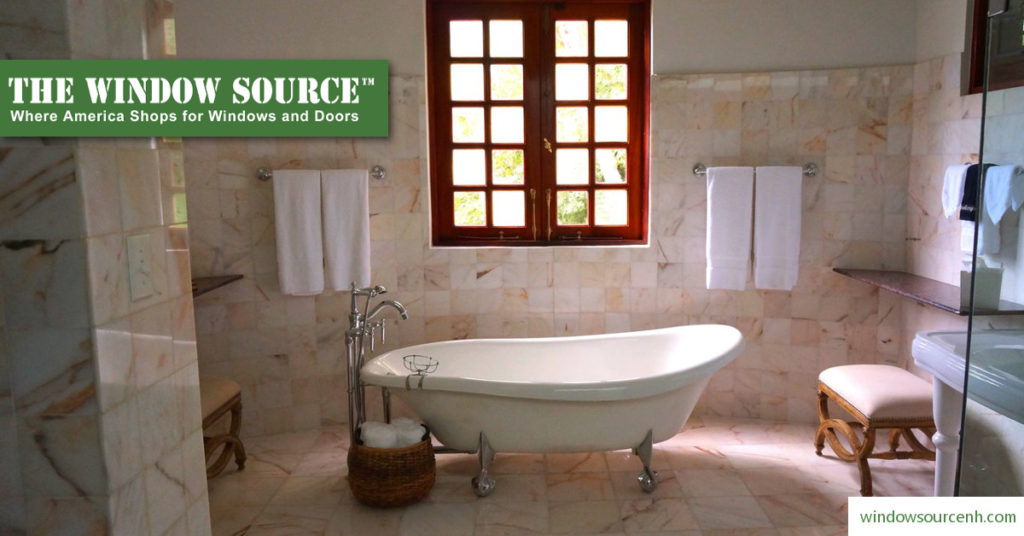 Your bathroom should be a sanctuary —  the place where you go after work for a long soak in the tub to help you wind down. It must also be functional as it is the room where you spend busy mornings getting ready for work. If you have leaky fixtures, poor lighting or a bad layout, then it might be time for an update. There are some telltale signs that it is time to renovate your bathroom.
Bad Lighting
If it is so dim in your bathroom that you can barely see yourself in the mirror, then you have a problem. Here are some ideas to fix bad lighting in a bathroom:
Consider installing a window – A window will flood your bathroom with natural light and add ventilation. This will help reduce humidity thus decreasing mildew and mold.  A window also lets you get a peek at the landscape outside. Beautiful views can help take the stress out of your morning routine. Check out this blog post from The Window Source New Hampshire for some bathroom window design ideas.
Paint the walls – If your walls are dark, consider painting them a lighter yellow, blue, or off-white. A new paint job will help brighten the room and make it appear larger.
Install lighting in unconventional places – Add recessed lighting to the ceiling of your shower or install pendant lights over your vanity. Both of these ideas offer a great way to add additional lighting to your bathroom. Plus, the pendant lamps help bring light off of your ceiling.
Signs of Water Damage
If you notice brown water stains on your ceilings or walls, it is time to call in a contractor to fix the problem. If you have leaky faucets, shower heads or toilets, repair or replace these fixtures right away. Not only are leaks and water damage unsightly, but they can do significant damage to your home.
No Storage
Do you find it difficult to find room for all of the things that you need in your bathroom? Is so, this calls for a makeover. Function is critical when it comes to a bathroom. If yours lacks storage, then it is not functional. So, try adding shelves above your toilet. You could also install a larger vanity with more storage space.
For more home improvement ideas, visit The Window Source of New Hampshire's blog. There, you will find plenty of ideas to help you make your home more functional and stylish.