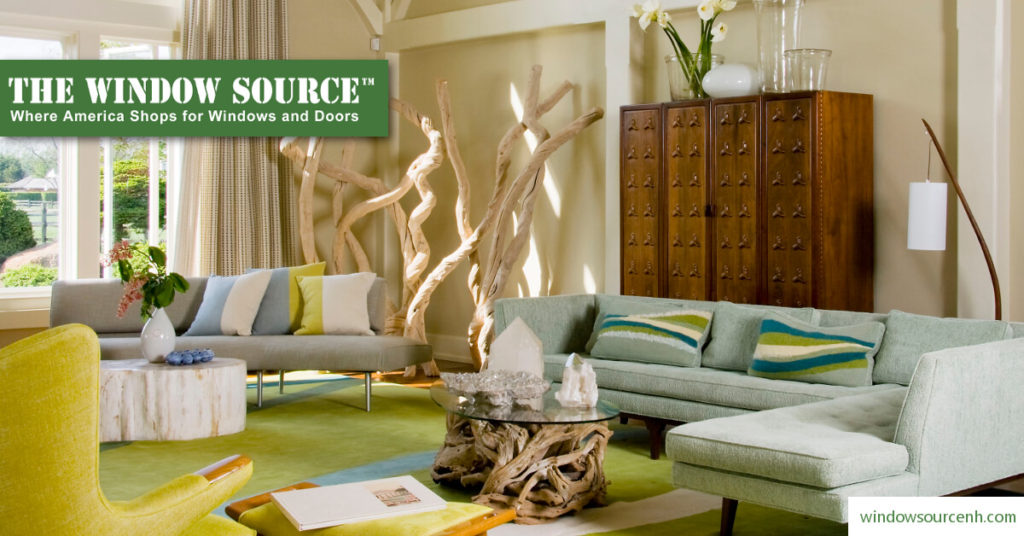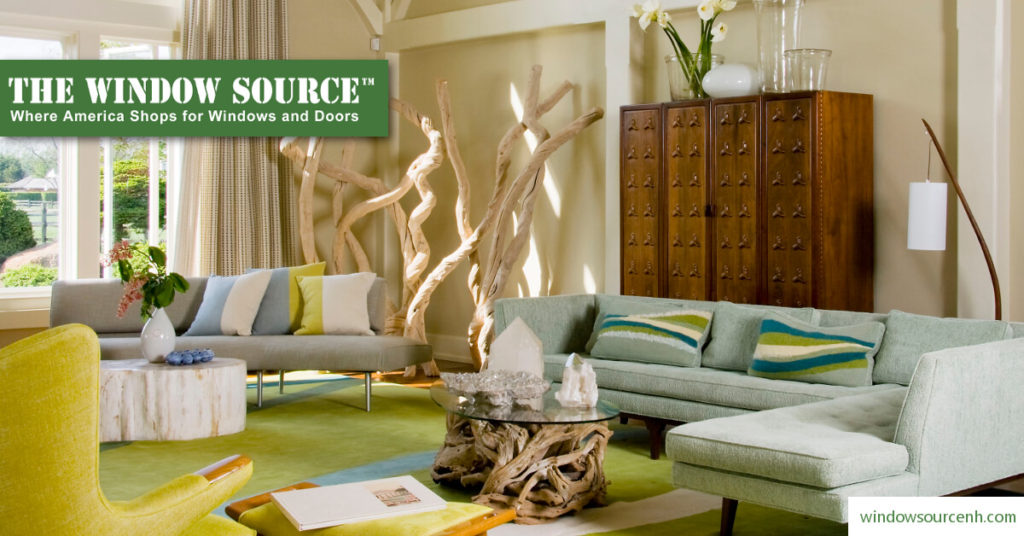 Before air conditioning, people kept their homes cool with ventilation. Using ventilation is an old-school and eco-friendly way to keep your home cool in the summer. Choosing the right windows is essential for getting the air to flow through your home. Fresh air from the windows make a huge impact on how comfortable you feel inside your home.
Experts at The Window Source in New Hampshire offer the following tips for introducing ventilation and fresh air into your home.
Use Casement Windows in Hard-To-Reach Areas
Casement windows are attached to the window frame by side hinges. They can swing either inward or outward. Because of their ability to open wide, casement windows provide exceptional ventilation and unobstructed views to boot. They also help funnel side breezes into your home due to their design. Casement windows are typically very easy to open thanks to cam handles or hand cranks that can be reached even if the window is in an out-of-the-way area.
Add Fresh Air and Extra Space With Bay and Bow Windows
Bay windows typically consist of a fixed window in the middle with venting windows on the side. Bow windows, on the other hand, feature four window panels that are joined to form a curve. Any of the four windows can be vented or fixed. These types of windows provide exceptional lighting, ventilation and help maximize views. They also add depth and dimension to a room, making it appear larger. Pair them with a window seat for added floor space.
Ventilate Bathrooms and Basements With Hopper Windows
Hopper windows are hinged at the bottom and open at the top. Since hot air rises, these windows are perfect for ventilation. Placed above eye level, they provide privacy, let in gentle breezes and naturally illuminate the room. They are best known for their ability to fit in small spaces and ability to provide ventilation. This fact makes them the smart choice for small areas like basements and bathrooms. Hopper windows also work great at ventilating moisture from the air.  They also help cut down on energy costs and improve your home's circulation.
Enhance a Gorgeous View and Bring in Fresh Air With Sliding Windows
These windows open and close horizontally to one side. This makes it easy to access fresh air anytime. Large sliding glass windows help bring the outdoor scenery indoors. Because they have a smooth, slick aesthetic, sliding windows are are perfect for modern or contemporary homes. They also help to highlight gorgeous views in homes that overlook the mountains or ocean.
For more ideas on adding fresh air and beauty to your home with new windows, visit The Window Source. Whether you are selling your home and want to add value with new windows or you want to improve the efficiency of your home, you'll find a ton of helpful information and useful tips to help you select the best windows for your home.