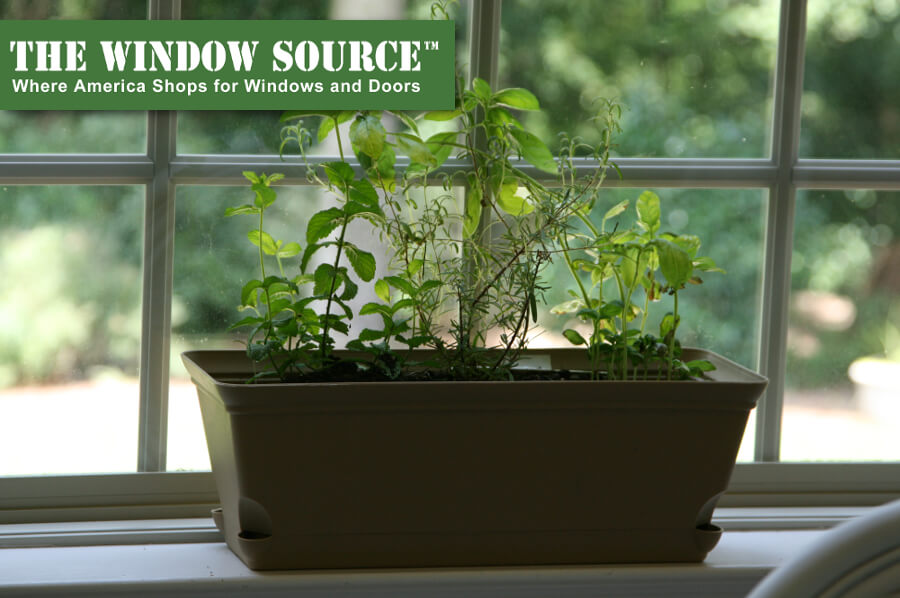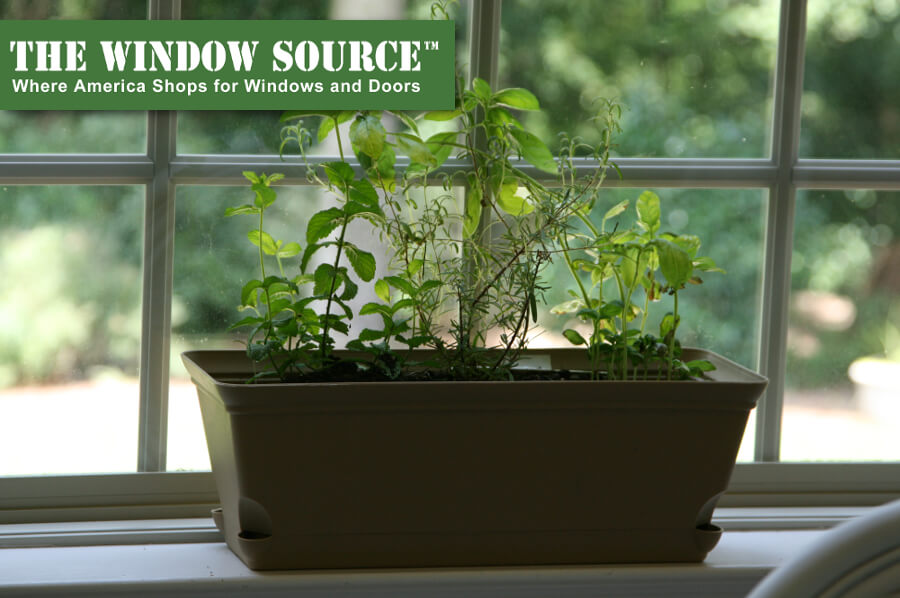 Want to give your cooking and health a boost? Start growing fresh herbs in your kitchen window. These plants will improve the air quality of your home, liven up your meal and take minimal effort to grow. Here are our favorite herbs to grow in your kitchen:
Chives
Chives add a mild onion flavor that works well in almost any dish plus they are easy to grow! Plant these in an all-purpose potting soil, make sure they have 4 – 6 hours of sunlight, and water about twice a week. Start using your chives by checking out these recipes. 

Oregano
Oregano is a powerful herb that helps keep your family healthy plus it tastes great. If you love Italian food then you need Oregano in your kitchen. Oregano needs 6-8 hours of sun, a sandy well draining potting mix (cactus potting mixes work well) and weekly watering. The more often you use oregano, the bigger and bushier your plant will become. Check out these Oregano Recipes.
Parsley
Parsley adds freshness to dishes. Parsley needs at least 6 hours of sunlight, an all purpose potting mix, and to be watered twice a week. Always leave at least 2 inches of stem on your plant so that the herb can continue growing. Incredible Parsley Recipes here.
Rosemary
Rosemary is an aromatic plant that adds an unexpected pop to meats, soups, cocktails and more. This plant will live a long time with at least 6 hours of sun, a sandy well draining potting mix, and minimal watering (they are susceptible to root rot.) Rosemary grows slowly so harvest more sparingly then your other kitchen herbs. Check out these Rosemary Recipes.
Thyme
Thyme is an herb that works wonder in many dishes, especially during the winter time. Thyme needs at least 6 hours of sun, a well-draining soil, and minimal watering to stay happy. Always leave at least 3 inches of stem when harvesting this herb. Check out these awesome thyme recipes.
Natural Light From Windows Improve Your Life
We hope you've enjoyed a quick little tip about using all of that natural window light you have in your home! For more information, tips, or stories, be sure to read through the rest of our blog! Want to improve the natural lighting in your home? Call The Window Source today. We'll get you setup with views that will change your life!