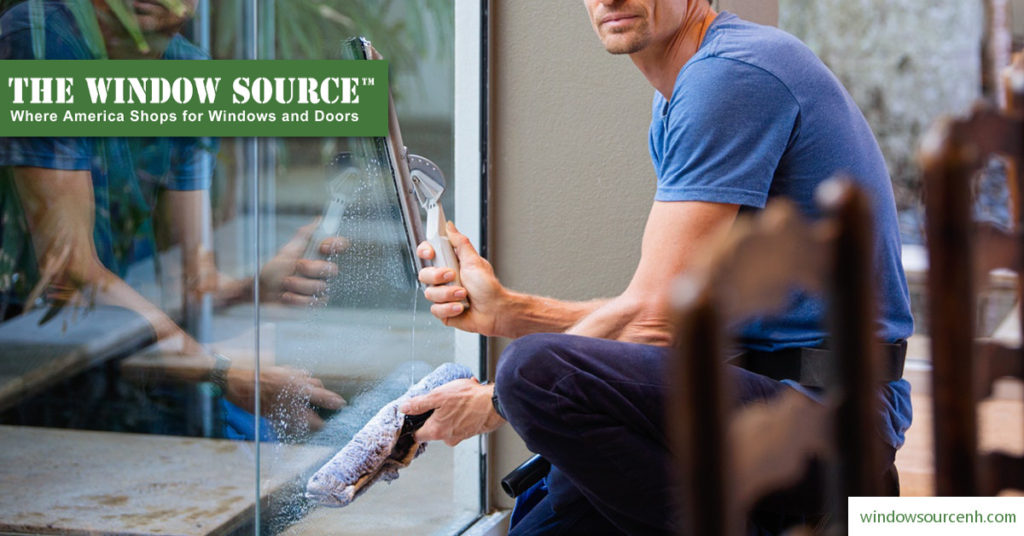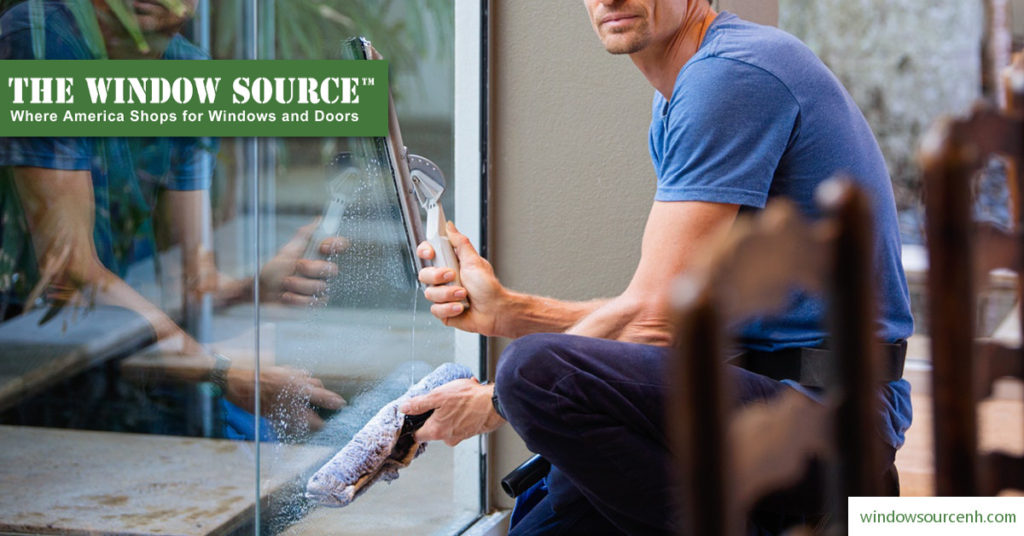 Spring is right around the corner. Window cleaning is probably one of the tasks on your spring cleaning checklist. Do you want to know how to make the job of cleaning your windows easier and faster? If so, then follow these expert window cleaning tips from the experts at The Window Source of New Hampshire.
Don't
Reach for that blue bottle of spray glass cleaner. According to the experts, Cleaning chemicals create an electrical charge that builds up static. This attracts dust and will leave behind flecks on your screen.
Do
Use soap and water instead. Plain old soap and water is the best window cleaning solution. So, grab a microfiber window-cleaning cloth, dish soap and a pail of water. Just dust off any loose dirt or debris from your windows. Dip a strip washer into a bucket of sudsy water, wring out the excess water and go over all areas of the window. Next, use a squeegee from the top to the bottom of your window pane. Wipe off the squeegee each time you lift up. Clean up any remaining drops of water with a microfiber cloth. Also, wipe down and dry the frame and sill.
Don't
Clean the windows in direct sunlight. The sun will cause the glass to overheat and dry too quickly. This will result in unsightly streaks, which will make it look like you didn't even clean your window at all.
Do
Get out and enjoy the sunshine on a sunny day. Save the window cleaning for a slightly cloudy day.
Don't
Use a high-pressure water hose on any part of your window. Although, it might be tempting to take a pressure washer to your windows if they are filthy, resist the urge. If the water is too forceful, it could tear your screens, break the seal between the window panes or damage your window in other ways.
Do
Use good old elbow grease instead of high pressure on your windows. If you have many windows to clean, try breaking the task up over several days. This will make it much easier to complete the job without feeling overwhelmed.
The Window Source of New Hampshire installs windows in Maine, Massachusetts and New Hampshire all winter long. For more tips and advice, check out the rest of our articles. If you need replacement windows or doors, contact us for a quote today.