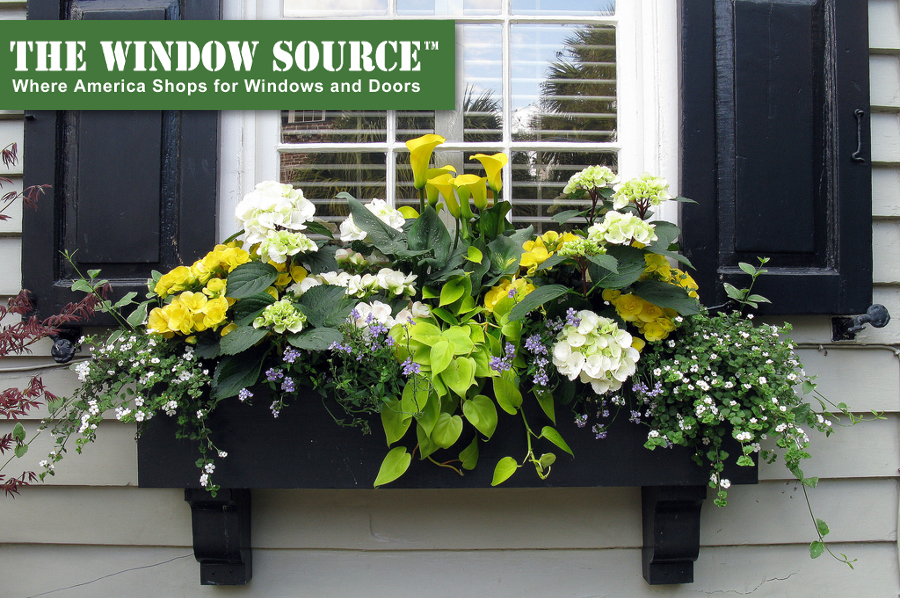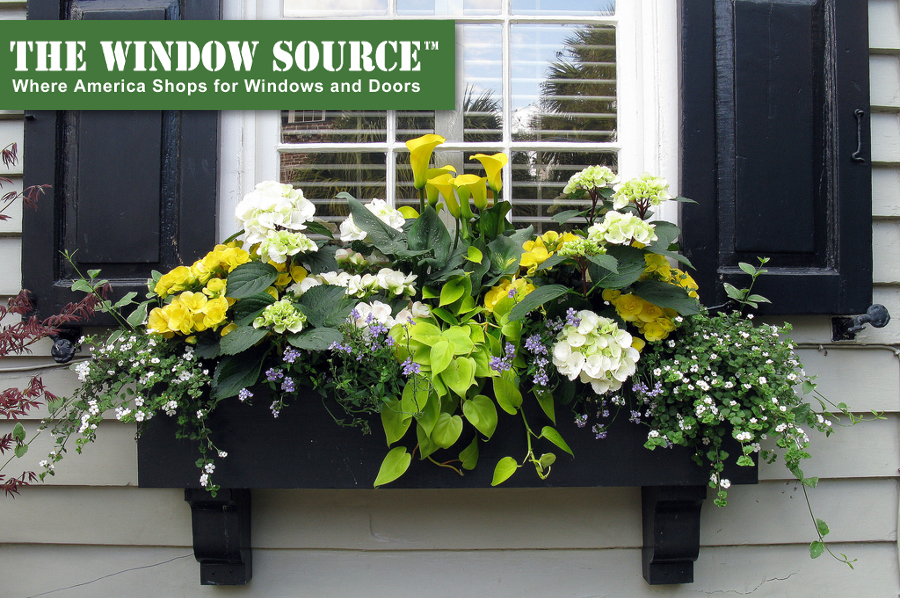 Spring is on the horizon and we are already dreaming of brightly colored flowers whimsically framing the windows of our home. Early Spring is a great time of year to boost your curb appeal with a well-executed window box! Not only will you be adding character to your home, you'll also be helping the environment. Here are some ways to ensure that your window box only adds beauty, not damage, to your home.
Examine the Box – Check your window boxes for damage every year to prevent damage to your home.
Leave 1/2 to 1 inch of space between the backside of the box and the wall of your home by mounting it on shelf brackets. This allows plenty of air circulation in the event that your wall does get wet.
Make sure your window box has proper drainage. Improper drainage can cause your window box to rot faster.
Wooden boxes may last for several years, but they will eventually rot. If you notice that your window box has boards that are separating or wood that feels soft to the touch it is time to replace your box.
Check around the edges of the box for staining or cracked paint on the side of your home. This could indicate long-standing moisture and is a sign that your window box is causing damage.
Tighten, repair, or replace your hanging hardware as needed.
You can find instructions to build your own wooden window box on the DIY Network.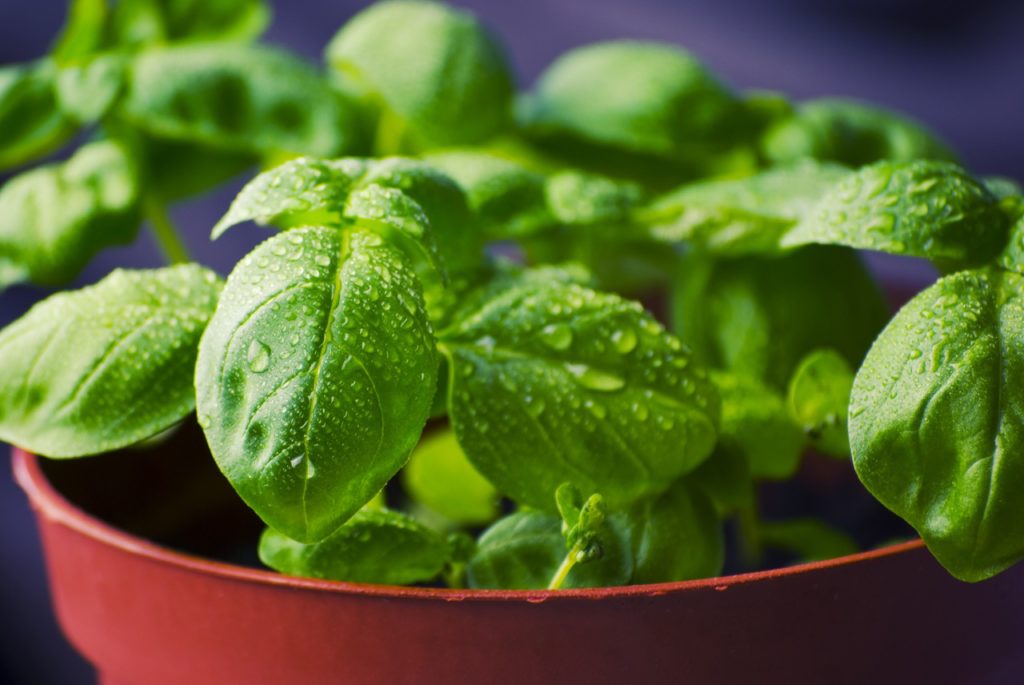 The Plants
Most window box gardeners prefer a mixture of plants with varying sizes that contrast with the background of their home. The most common choices are
Pansies
Petunias
Sweet Alyssum
Impatiens
Ivy
Geraniums
Miniature Roses
Remember, the key to healthy plants is to know the conditions your window boxes will be exposed to & choose your plants accordingly. Make sure you know the amount of sun and moisture your window box will receive before you purchase your plants.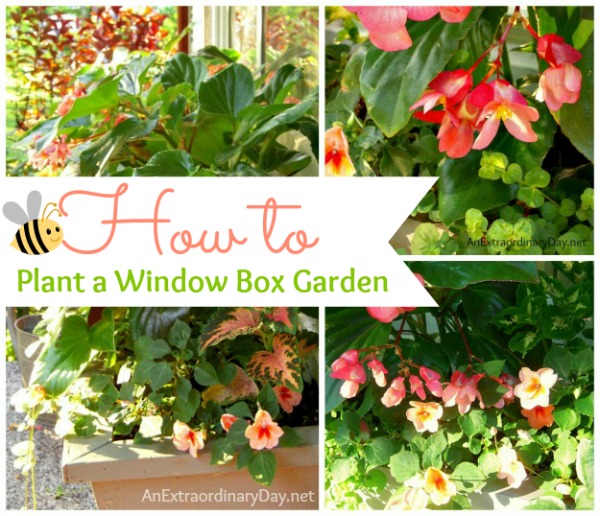 Are you ready to get planting? Check out An Extraordinary Day for a full tutorial on planting a window box from a Master Gardener.