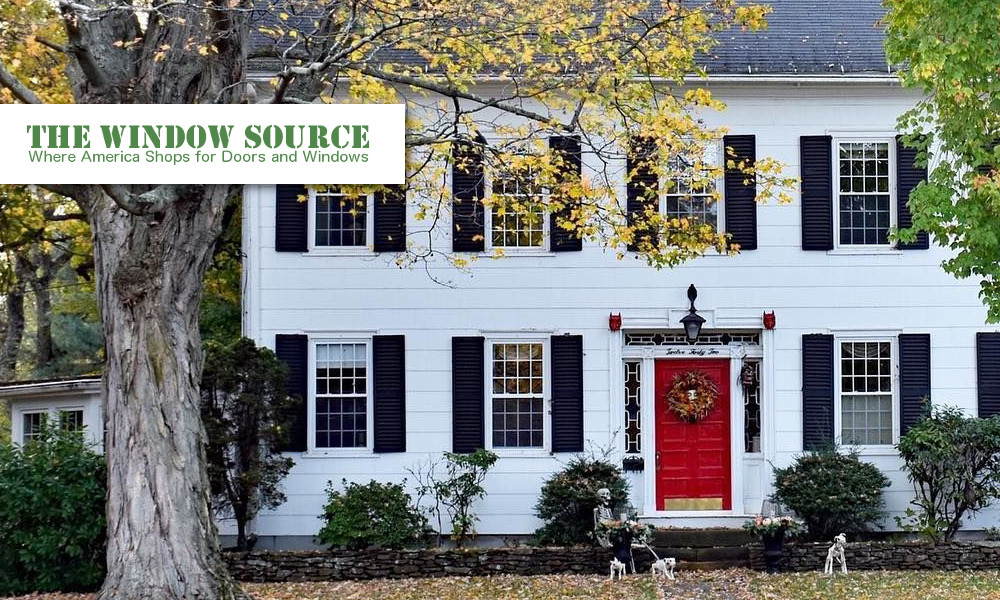 Exterior Home Shutters In Massachusetts, New Hampshire, And Maine
Thank you for visiting The Window Source! The Window Source has over 35 locations across the US. We are experienced, professional, and we are family owned and operated.
If you are looking for beautiful and affordable shutters in your New England home, then you have come to the right place! The Window Source offers the highest quality shutters in a huge variety of shapes and sizes. Shop shutters with The Window Source!
Why Install New Exterior Shutters On My Home?
There are many reasons to install shutters on your home. Shutters;
Make one of the greatest visual impacts on the appearance of a house.
Are an "easy upgrade" to add to your home.
Provide the most bang for your buck in beautifying your house.
Add to your home's value (when done correctly!)
Exterior shutters can greatly impact your house's appearance and "curb appeal". They are a simple installation to add to your order here at The Window Source. Our professionals installers and owner, Skip, can help you decide on which shutters will best meet your goals for your beautiful home.
Which types of exterior shutters do we offer at The Window Source?
At The Window Source, exterior home shutters come in a huge variety of shapes, sizes, and colors. The types of shutters we carry are;
Open Louver
Raised Panel
Board & Batten
Louver-Panel Combination
Additionally, we offer a variety of shutter tops such as;
Elliptical Arch Top
Quarter Round Arch Tops Raised Panel
Quarter Round Open Louver Arch Tops
Quarter Round Solid Arch Top
Transom Tops
Choosing The Right Shutters
Choosing the right shutters can sometimes be daunting. Fortunately, you can rely on the decades of experience that our team shares in order to help assist you in narrowing down your options. Or maybe you know exactly the shutter your home needs? Excellent! We can handle the rest.
No matter what your design needs are, The Window Source will provide you with beautiful, durable, and long-lasting shutters. Our shutters are impervious to moisture and insects, don't require any painting, and were made right here in the USA.
Thank you for browsing our products and shutter offerings. If you have any further questions about shutters or your next window installation, feel free to call us at (888) 282-2912. We look forward to hearing from you. Remember, ask about shutters on your next window, door, or siding installation!