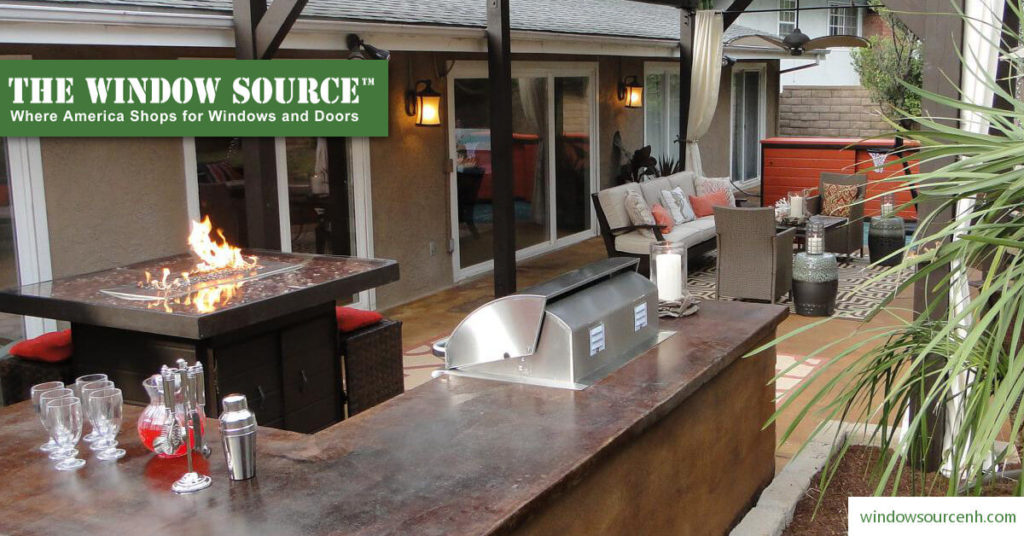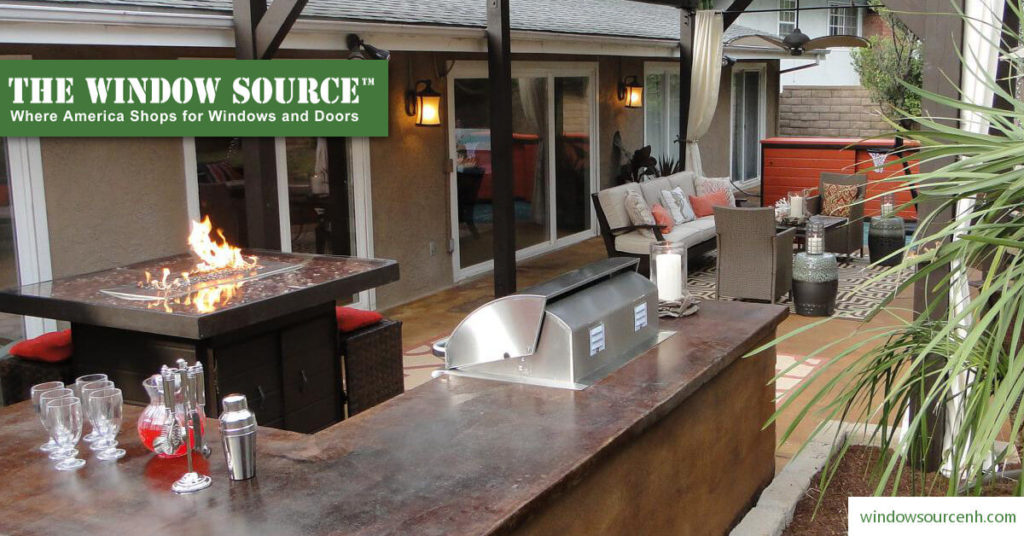 A patio is a great gathering place for hosting friends and family. A sliding patio door lets the flow of the party seamlessly transition in and out of your home. Whether you're balancing a tray of veggies while kids run through the door or just getting back out to the party, you'll love the way a beautiful sliding glass door makes your home look and feel.
Sliding patio doors are one of the best, most convenient way to access your outdoor patio or backyard. Seamlessly blend your interior and exterior space with simple, yet elegant patio doors. You might be reluctant to consider a sliding patio door as they have a reputation for getting misaligned and stuck on their tracks. However, modern patio doors don't have the same issues. They glide effortlessly open and closed and won't get stuck.
Also, newer patio doors offer a broad, unobstructed view of the outdoors. Some of the other benefits of sliding patio doors include:
Enhanced security – Because they don't have a traditional latch or door handle, sliding glass doors are harder to tamper with than regular doors. Also, most newer ones have security features, like security foot locks, which make them more difficult to open. Also, sliding glass doors make it easy to watch over children playing in the backyard.
Improved energy efficiency – New sliding glass doors are designed to be energy efficient.
Beauty – A sliding glass patio door is more aesthetically pleasing than a traditional door.
They require less floor space – This makes them ideal for tighter areas and lets you free up room nearby for furniture or bookshelves.
Lets the outdoors in – These patio doors help blend the indoors and outside. So, you can create more of a connection with nature.
Tax credit – Replacing an old door with a new, energy-efficiency sliding glass patio door might help you qualify for a tax credit.
To find the right sliding patio door for your home, visit The Window Source of New Hampshire today. The Window Source offers high-quality, energy-efficient sliding patio doors.  All patio doors at The Window Source feature a lifetime warranty. Contact the Window Source today.