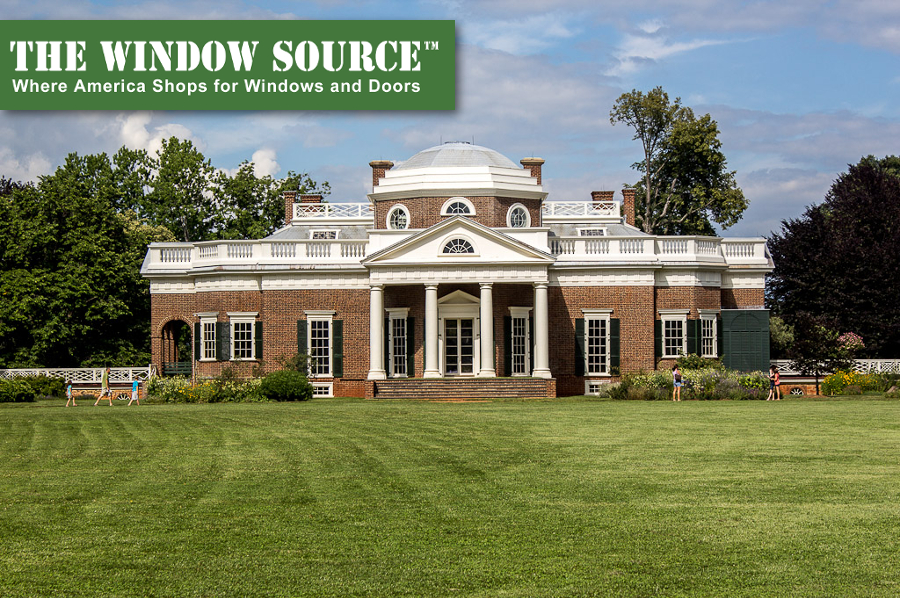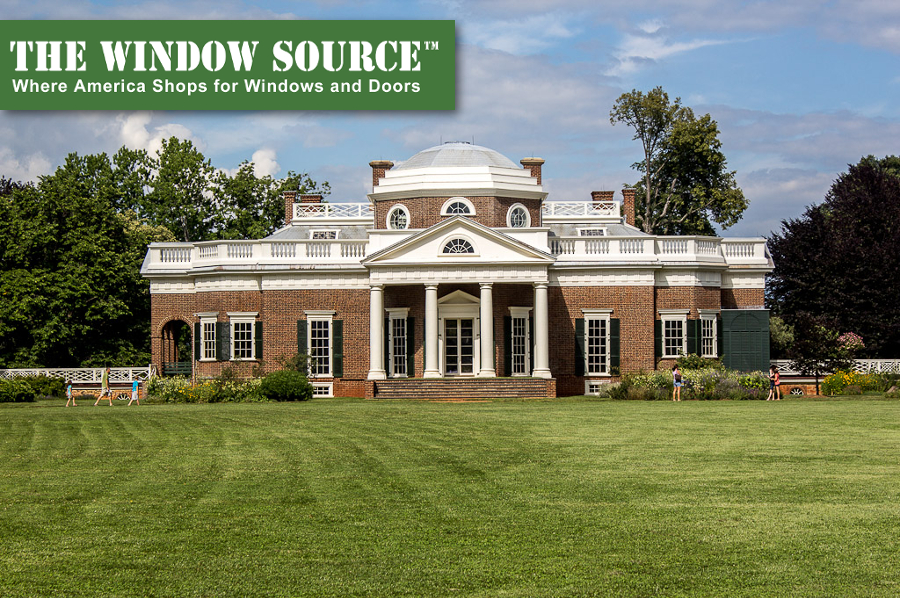 The colonial grid window is a stylish classic in American architecture. This window style was named because of it's popularity during America's Colonial era. This window style is featured on the Monticello (Thomas Jefferson's home which is featured on the back of the nickel) and continues to be one of the most common window types in new homes construction. Colonial grid windows offer classic appeal at an affordable cost.
Thomas Jefferson's home "Monticello" featuring Colonial Grid Windows
Origins of Colonial Window Grids
During the Colonial days, glass window panes had to be limited to smaller panes of glass so they could be packaged and transported by a horse in a satchel. These small glass panes were held in place with wood moldings known as "muntins" creating the Colonial window grid we know and love today.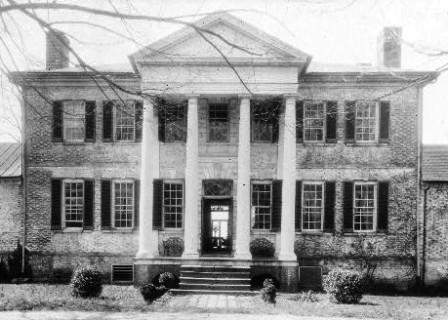 Our Modern Upgrades
We offer a wide range of choices for our colonial grid pattern windows. From custom exterior finishes to unique colonial grid patterns, we are here to give you the perfect window for your home! Our most common grids come in sets of 9, 6, or 4. All of our grids are integrated inside of the insulated glass unit so your windows will never require extra cleaning or maintenance. We offer both operational and non-operational colonial grid windows. Our colonial grid windows can be combined with colonial arch windows for added architectural emphasis
To learn more about our Colonial Grid & Decorative Options for Windows visit our product page.