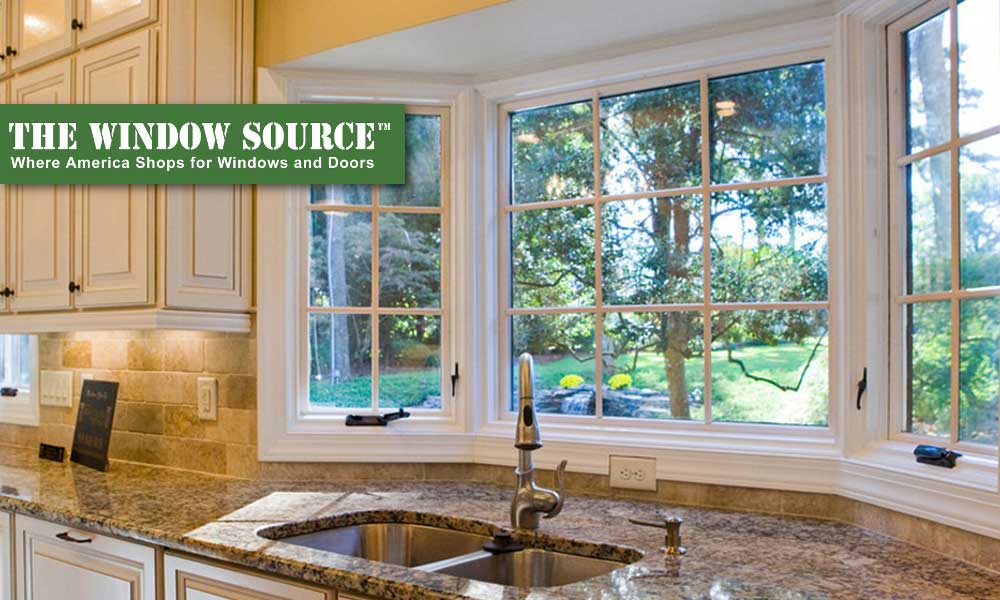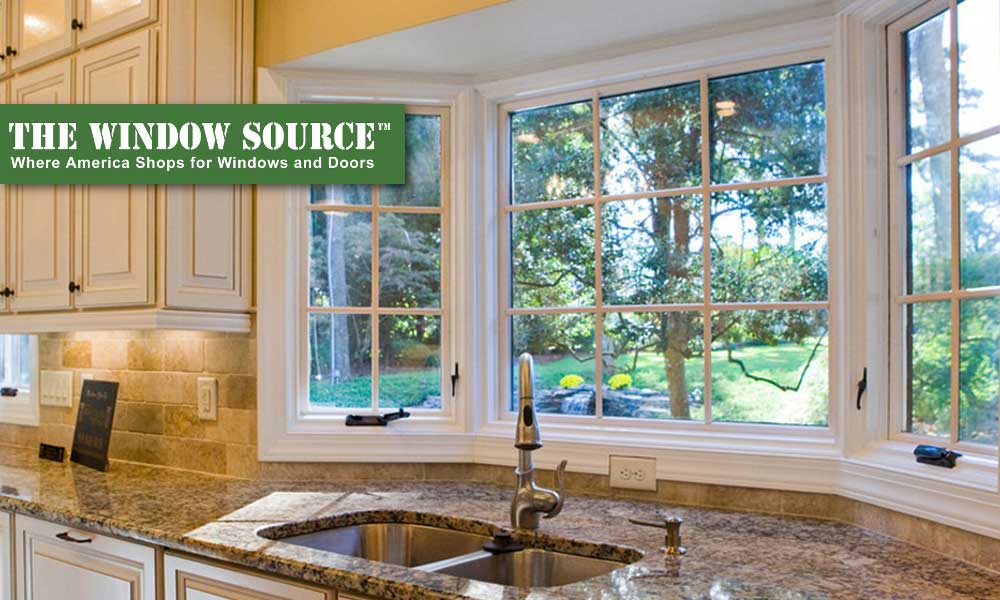 The visual appeal of bow and bay windows instantly boost the value of your home. These windows allow more light into a room than a standard window that is flush against a wall and can usually found in the kitchen or living room. Both Bow and Bay Windows project out of the wall, can improve ventilation and make a wonderful focal point in the room.  While these two windows are often confused they are some distinct differences between the two.
Bay windows are made from three panels. This is usually a central window with two, often times smaller, side windows on either side. The central window is often a picture window with ventilating casement or double hung windows at matching angles on either side.  Often times, bay windows protrude out farther from the wall than a bow window. Bay windows create more floor space to the interior of your home.
A Bow Window structure is curved creating a round appearance on the exterior that is associated with Victorian houses. Bow windows are formed using 3 to 6 window panels of equal sizes that are all hung straight.  These panels can be made of picture windows or casement windows.
Our bow and bay windows have the following features:
Multi-Chambered 3 1/4 Inch Vinyl Window Frames
Heavy Duty Solid Wood Buck Frame With Steel Mullion Rods Securely Supports Entire Bow Or Bay Unit
Head And Seat Are 3/4 Inch Exterior Grade Plywood With Birch Veneer Stainable Finish
All Trim And Window Stops Are Made With #1 Clear White Pine
Casements And Picture Windows Are Available With Interior Wood Grain Finish For A Completely Finished Wood Grain Appearance
Frame Accepts Any Combination Of Our Standard Picture And Operation Units
Structure Supports Spacious Projection For Visual Depth And Utility
Warm Edge Spacer System
Exterior Vinyl Cladding Is Completely Maintenance Free
Can Be Built Into Exterior Soffit Area For Protection And A Finished Look
Optional Shingle Roof Package
Insulated Seat Board
Meets Energy Star Requirements With LowE/Argon
To learn more about our Bow and Bay Windows click here.