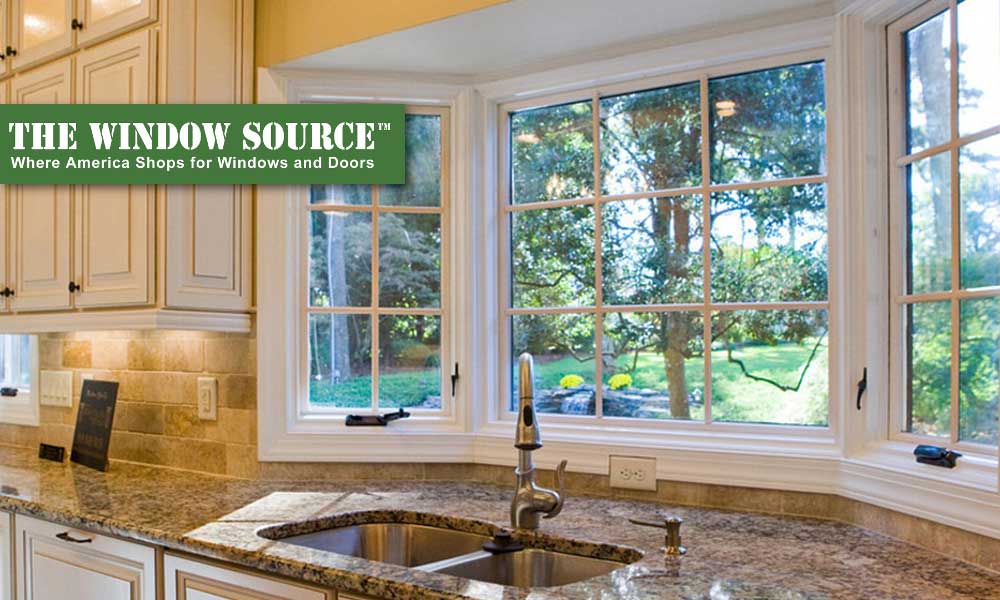 Are You Looking for Custom Bow & Bay Windows for Your Massachusetts, New Hampshire, or Southern Maine Home?
If you're looking for bow or bay windows in your Massachusetts home, then you've come to the right website! The Window Source offers the highest quality windows to our Massachusetts homes that are both affordable and energy efficient.
What are bow & bay windows?
Bay windows and bow windows are beautiful and provide elegant arches, angles, and a great big view. Both bay and bow windows have distinct advantages over traditional flat windows. Not only do they provide a larger view, but they also help provide a wonderful source of light to your home. Bow and bay windows are constructed to protrude outwards from your home. They dramatically change both the feel of a room or home and also give the illusion of substatially more space.
Additionally, bow and bay windows are very attractive on the housing market!
What is the difference between a bow and bay window?
Bow and bay windows are very similar, but have key differences:
Bay windows often are made up of three windows of varying sizes.
Bay windows typically have a large center window flanked by two smaller windows, which are angled from the wall at approximately 30 to 40 degrees and are often double hung to give adequate ventilation.
The large center window in a bay window allows for a large, unobstructed view and serves as a way to ventilate your room.
Bow windows are comprised of three to six windows that are all equal size.
Bow windows can give the space a gradual curved look and feel, whereas the bay design has a sharper angle.
Bow windows can offer greater ventilation.
Bow windows can vary in construction, including casement windows, double hung windows, or single hung windows.
What is a good location for a bow or bay window?
You may have an old bay or bow windows that need to be replaced. Also any picture window is a great location for a new bow or bay. The new projecting unit is custom made and will not require costly and time consuming structural changes. It will add new dimension to the room and the exterior of the home. It can be tied into an overhang or installed with an optional roof assembly.
Bow & Bay Window Features
Our bow and bay windows have the following features:
Multi-chambered 3 1/4 inch vinyl window frames
Heavy duty solid wood buck frame with steel mullion rods securely supports entire bow or bay unit
Head and seat are 3/4 inch exterior grade plywood with birch veneer stainable finish
All trim and window stops are made with #1 clear white pine
Casements and picture windows are available with interior wood grain finish for a completely finished wood grain appearance
Frame accepts any combination of our standard picture and operation units
Structure supports spacious projection for visual depth and utility
Warm edge spacer system
Exterior vinyl cladding is completely maintenance free
Can be built into exterior soffit area for protection and a finished look
Optional shingle roof package
insulated seat board
Meets Energy Star requirements with LowE/Argon