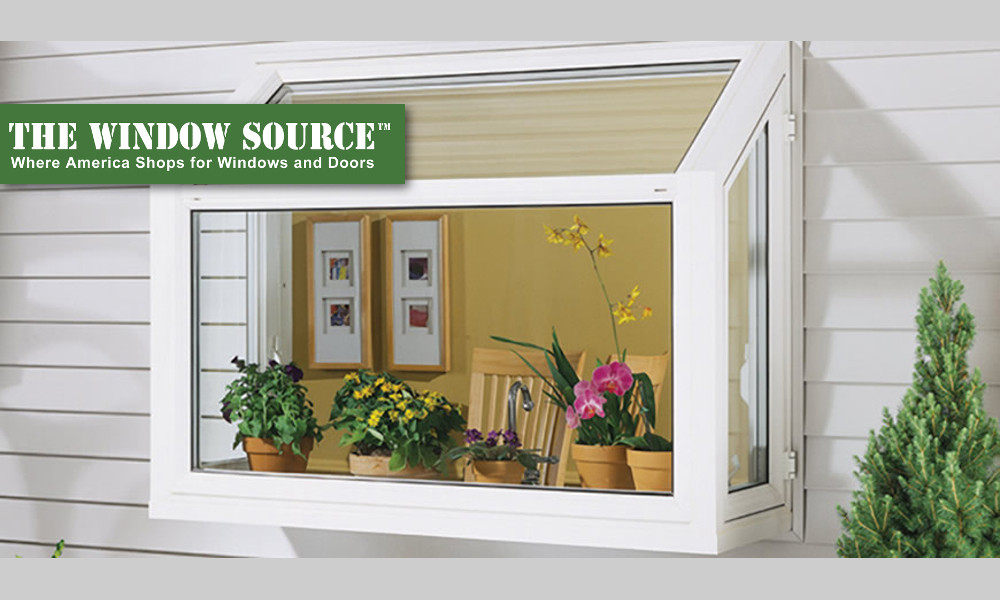 We Offer Garden Windows with Installation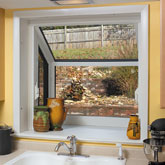 A garden window projects out from the wall of the house. It has four window units. The two ventilating side units are trapezoidal casement units that open outwards with a crank. The center unit and the roof are picture windows. The insulated glazed roof is designed to to be weather tight and leak proof. It's called a garden window because it provides an ideal environment for growing plants indoors. It's the next best thing to adding a small conservatory to your house; and much easier on your budget. The result is a beautiful new green space that will give you many years of trouble-free service.
What is a good location for a garden window?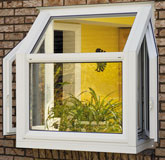 Above the sink in the kitchen is the most popular choice to locate a garden window. Since it custom made you can replace an existing window without making costly and time consuming structural changes.
Garden Window Features:
Multi-chambered 3 1/4 inch vinyl window frames
Heavy duty solid wood buck frame securely supports entire garden unit
Double insulated triple sealed glass roof
Spacious 16 1/2 inch projection beyond exterior wall surface
Inside wood is 1 1/4 inch hardwood plywood with birch veneer stainable finish
Sashes opens a full 90 degrees for easy cleaning and to meet egress code requirements
Heavy duty crank and hinge operating hardware on trapezoidal operating casement windows
Multi-point locking system with easy single lever operation
Warm edge spacer system
Exterior is completely maintenance free
Meets Energy Star requirements with LowE/Argon