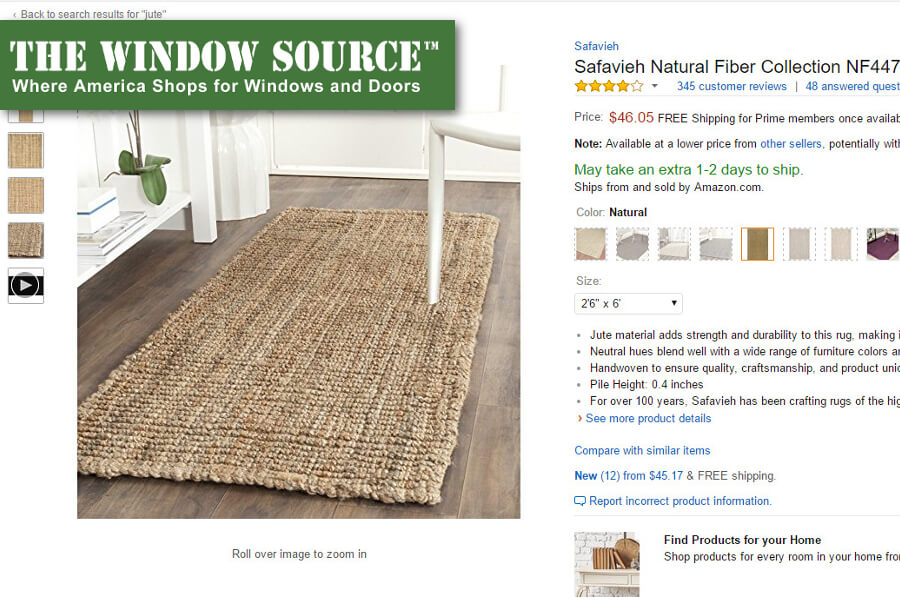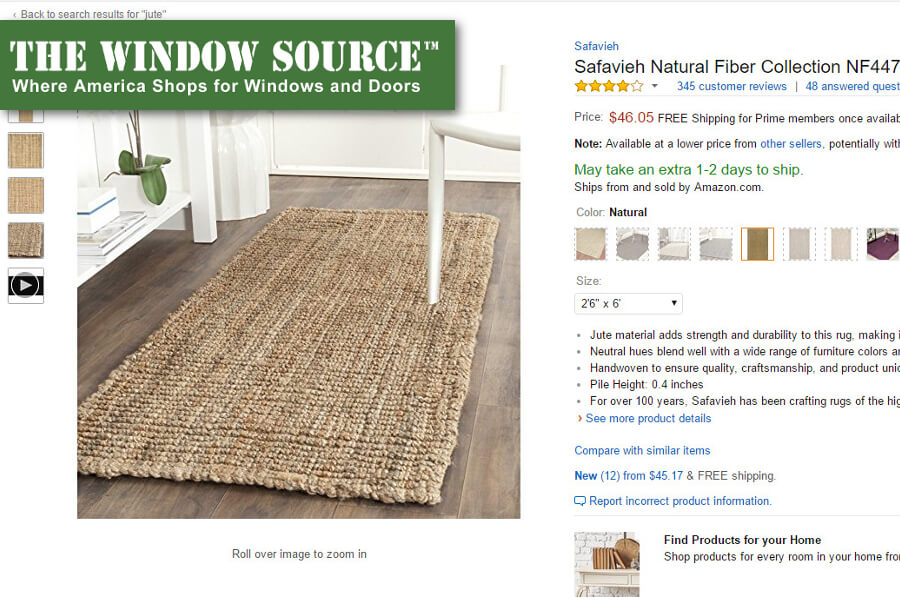 Want to get that cozy New England feel in your home now that your new windows replacements are in? Look no further than natural fiber rugs! Natural fiber rugs have been a mainstay in homes since the 17th century. They are flat-woven rugs crafted from plant-based fibers with an eco-friendly texture that make them the perfect addition to the New England home. We are fortunate to have many natural fiber options that can work in any room of the home. The most common fibers used in natural fiber rugs are jute, bamboo, sisal, seagrass, and coir (or coconut strands.) Here is an analysis of the most popular choices.
Types Of Natural Fiber Rugs
Jute Rugs
Jute is the softest (and least durable) natural fiber that is available. Jute is made from a fibrous green stalk grown in India and Bangladesh.The stalks are stripped and spun giving them a natural brown hue that are also used to make twine and burlap. Jute rugs can be vacuumed and spot cleaned but cannot be steam cleaned.
Sisal Rugs
Sisal is a long-lasting durable fiber made from the Agave plant grown in Brazil, Mexico and Africa. The fibers are woven into a yarn that is absorbent and easily dyed. Sisal is great in indoor high-traffic areas though it may become slippery when it becomes worn. Sisal rugs can be regularly vacuumed but cannot be steam cleaned and are easily stained.
Seagrass Rugs
Seagrass is an great choice for allergy sufferers because it does not attract dust or dirt like many natural fibers. Seagrass is an inexpensive smooth fiber grown in saltwater marshes making it nonporous and is incredibly water and stain resistant. Seagrass is a versatile fiber that works well in many rooms including the family room, bathroom, kitchen, and more.Seagrass rugs should be vacuumed or swept regularly.
Coir Rugs
Coir is made from discarded coconut fibers and is not only extremely environmentally friendly but also incredibly durable. The short bristly strands are great for cleaning muddy shoes but they can shed, so keep them in the mudroom.
Want more inspiration for your New England home? Check out our articles on New England Style, New England Inspired Children's Rooms, and the Benefits of having Energy Efficient Windows on your New England Home.