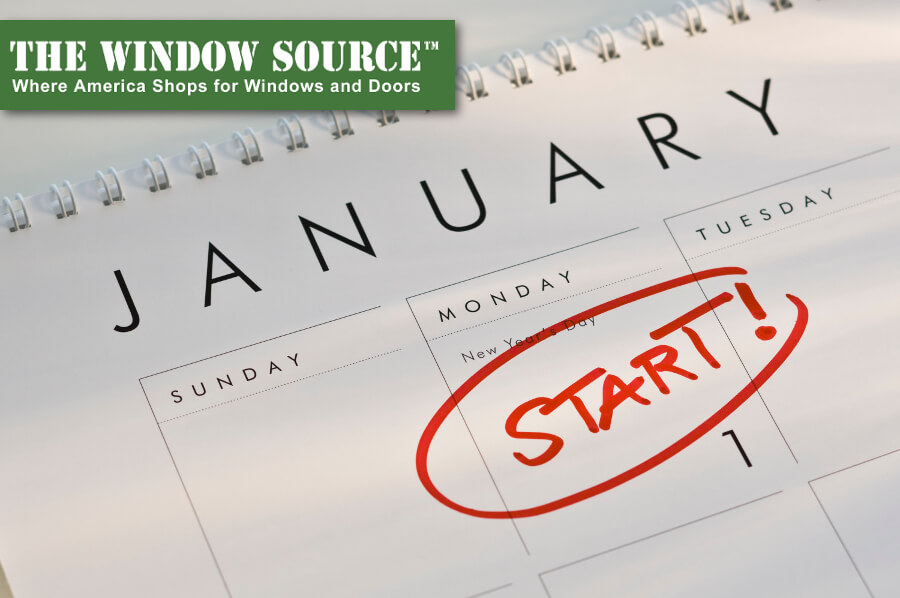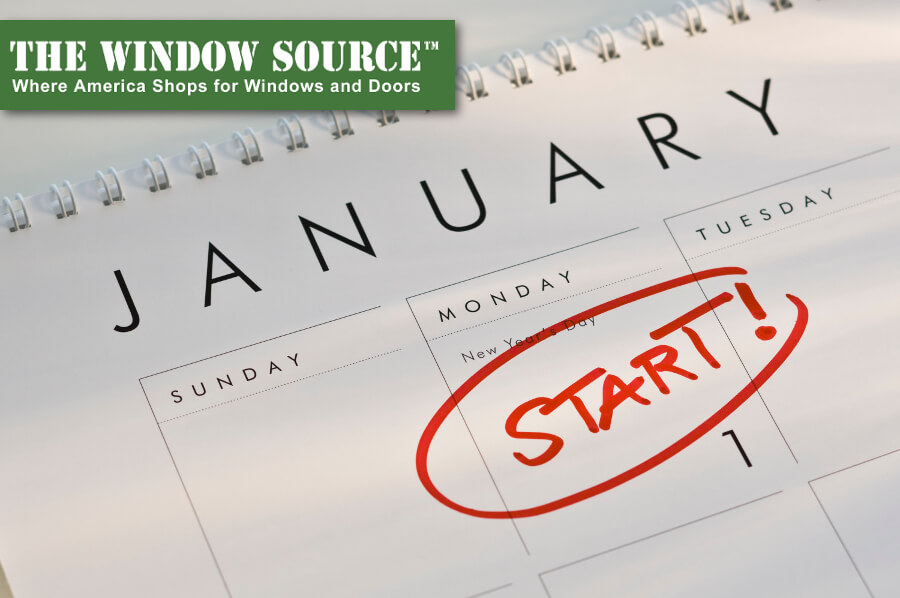 Don't forget about your home when you're setting goals for the new year! Investing in your home can improve your comfort while also increasing your home value and decreasing your monthly bills. Here are some of our goals for your home:
Improve Energy Efficiency
Energy efficiency saves money as well as valuable resources. Resolve to make energy efficiency a top priority this year. Here are a few simple ways to do that:
Update & Replace Your Windows
One of the easiest ways to make your home more efficient is updating your windows. Not only will replacing your windows with energy efficient vinyl windows improve your comfort, but it will also lower your energy bills and, bonus, decrease your carbon footprint.
Consumer Energy Center recently asked, "would you willingly toss 30 percent of your energy dollars out the window?" It's a valid question. Energy efficient replacements are a cost effective upgrade. We offer instant financing (for qualifying credit) and a wide range of energy efficient windows to fit your home! If you'd like to see the financing options available to you, then visit our online financing application.
Additional Simple Energy Upgrades
Here are a few other quick ways to cut energy usage in your home:
Switch off the lights when you leave a room
Plant a Tree
Turn off your air conditioner when you leave the house or turn down your heater at night
Install energy efficient light bulbs and low-flow showerheads
Wait for your washing machine and dishwasher to be full before you run them
Install window treatments
Seal air leaks
Improve Your Indoor Air Quality
Did you know your indoor air quality is one of the top environmental health hazards? Your home is easily inhabited by dust, mold spored, pollen, viruses and more! This problem increases over the winter when we aren't opening our windows and airing out the house. Here are some ways that you can improve this:
Open your house at least once a day, no matter how cold it is. The ventilation from opening a window or door even for a few minutes allows old, damp air to exit your home and fresh air to return. Make sure you turn off your heating system when you ventilate during the winter.
Invest in houseplants! Houseplants are an inexpensive way to clean pollutants from the air and create a more relaxing and stylish home. Check out our blogs about easy indoor house plants and herbs to grow on your kitchen window sill.
What are your resolutions for your home this year?